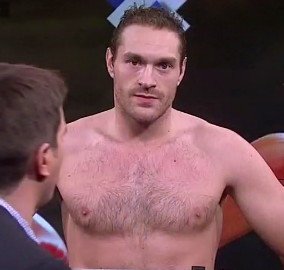 Unbeaten heavyweight sensation and former British, Commonwealth and Irish heavyweight champion Tyson Fury has announced that his fight with former undisputed cruiserweight and former WBA world heavyweight champion David Haye is "signed and sealed" for February 8th.
"This is a message to all my fans and haters, for all those wanting to see me knock out David Haye on behalf of the nation and all those who want to see me put out of my misery," Tyson said.
"The fight for February 8th is completely signed and sealed from both of us.
"I'm pleased that the fight is on again for February 8th – it's going to be bigger this time, better, more people watching and I'm going to take pleasure in smashing his face in a bit more.