It can be somewhat expensive being an avid British boxing fan, what with the ever-growing number of pay-per-view fights and their seemingly ever-growing price tags.
Take the next few weeks starting with tonight for example – tonight's return fight between Alexander Povetkin and Dillian Whyte – P-P-V. The May 1st heavyweight clash between Dereck Chisora and Joseph Parker – P-P-V.
And then, later on this year (we hope, anyway), the big one (or two, as in two fights) between rival heavyweight kings Tyson Fury and Anthony Joshua – obviously P-P-V, perhaps to the tune of £40 to £50.
So it is good news indeed that the upcoming April 3rd super-featherweight dustup between Jamel Herring and Carl Frampton will go out live on free-to-air Channel 5.
Mike Coppinger has tweeted this piece of good news. The fight, one that will see Herring defend his WBO 130 pound title, and one that will see challenger Frampton attempt to make boxing history by becoming the first-ever Irish fighter to have won world titles at three different weights, will take place in Dubai, which is yet more good news for UK fans as the time difference between the two countries is not that great (we UK fans have grown accustomed to having to stay up to 5 AM or later to watch a fight live from Las Vegas).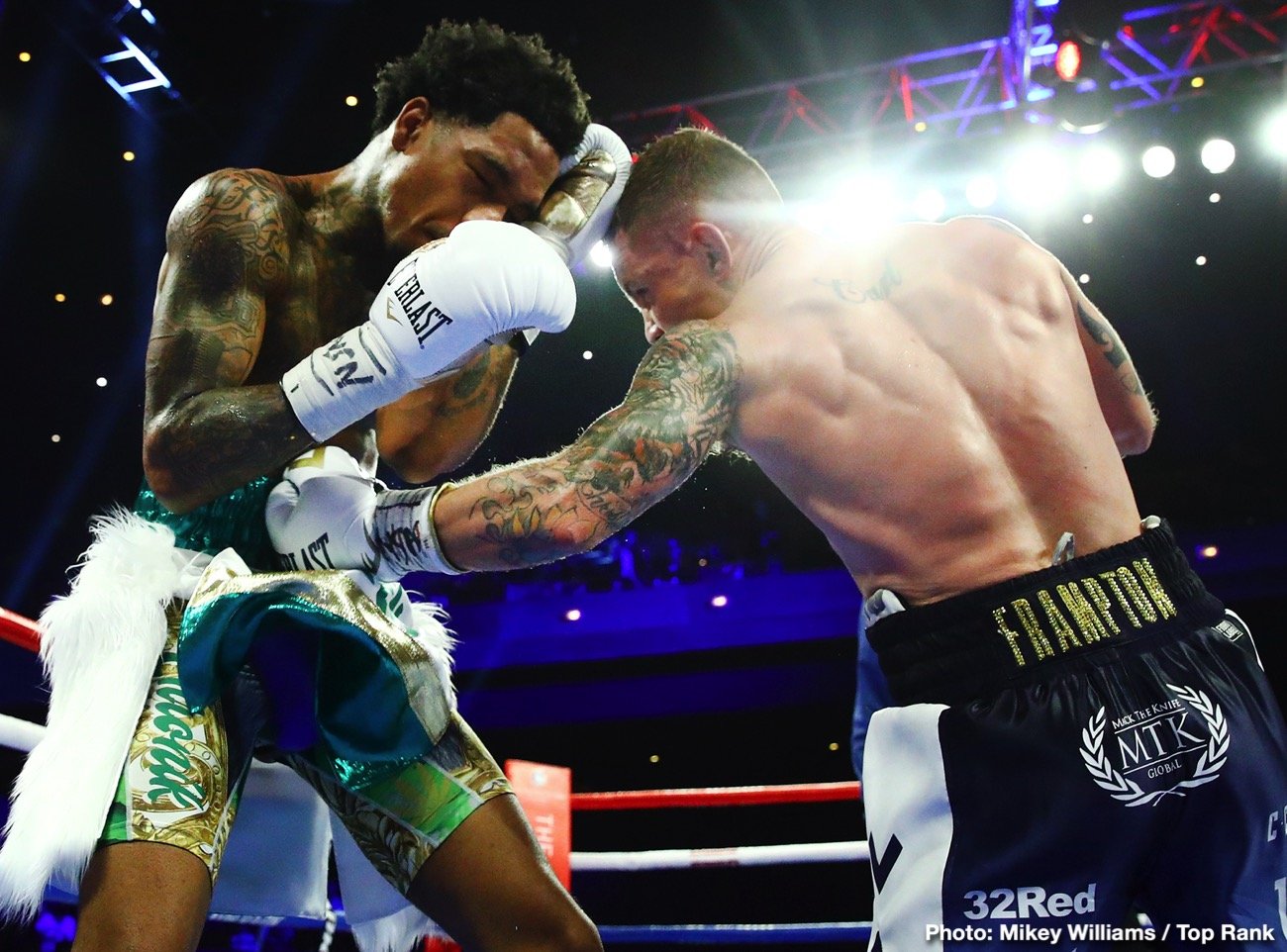 So we can look forward to watching this potentially great fight, for free and at a fairly reasonable hour. Channel 5 has shown quite a bit of live boxing over the years, the only terrestrial TV channel in the UK to have done so without charging a fee, and the current schedule is reasonably full. Good on Channel 5 for their devotion to the sport.
The Herring Vs Frampton fight has been postponed more than once and both men are eager to finally get it on. Herring, 22-2(10) will be making the third defence of the belt he won back in May of 2019 when he won a UD over Masayuki Ito.
As for Frampton, the former WBA/IBF champ at super-bantamweight and the former WBA featherweight ruler, he has said that if he loses to Herring he will retire, no ifs or buts.
It's win or exit the sport, "The Jackal" has promised. A solid match-up, Herring Vs. Franpton could go either way. How much has Frampton, 28-2(16) got left?
How will the inactivity and the two postponements both men have had to endure affect them? At age 35 and 34 respectively, the champion being the slightly older man, how much have both guys got left?
Herring is perhaps the fresher fighter of the two, the champion having had less pro fights than Frampton and not as many wars – Frampton having been in gruelling battles with Leo Santa Cruz and Josh Warrington.
Frampton has won his last two and he last saw action in August of 2020; so the Irishman will have been out for eight months come fight night. Herring has won his last six bouts and he last boxed in September of last year; so he will have been out for seven months come the fight in Dubai.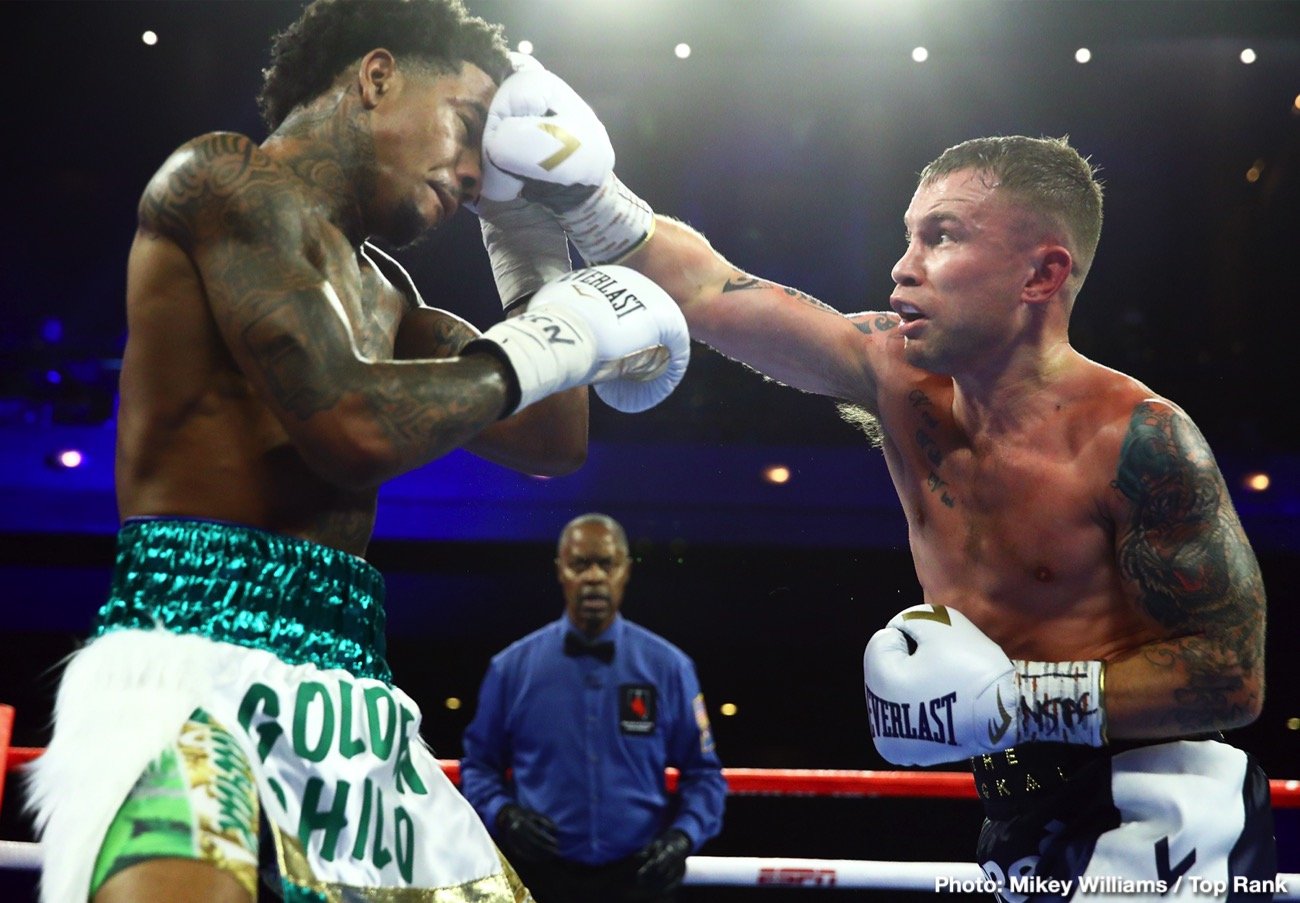 It took a while for any UK television outlet to pick up this fight, and it has come as a pleasant surprise now that we can look ahead to watching this interesting fight for free. Again, good on Channel 5 for sticking with boxing and not sticking it to the boxing fans.