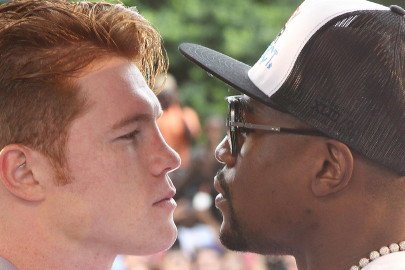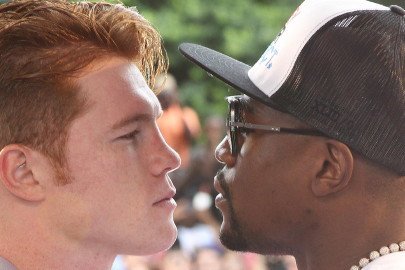 (Photo credit: Esther Lin/Showtime) "I know Saul, and I think that he has a better chance in the first half of the fight, than in the second. If there will be a direct exchange of punches, than there is no doubt that he will win. But I am sure that Floyd will not do that, he doesn't need to do that, thus there will be no explosive war, as some are expecting. I think that the fight will be boring. Still we are all hoping for a big show," stated Gennady Golovkin in a recent interview with Gorodokboxing.
I believe that most would agree with Gennady, and the fact of the matter is, while there is an entire army of fans out there thinking that Alvarez will be able to bully Mayweather Jr., he simply won't be able to get close enough to do the damage.
While I don't expect the entire fight to be boring, I most certainly expect the first half to be. Alvarez will no doubt be trying to impose his strength on Floyd, while Mayweather Jr. will be looking for clean counter-shot opportunities and staying away from Saul. Once Canelo loses most of his stamina, and that should happen towards the second half of the fight based on his previous bouts, the fight will no longer be boring, as Mayweather Jr. will go to work.
More @ http://cgboxing.blogspot.com/
https://www.facebook.com/VitaliFightPress