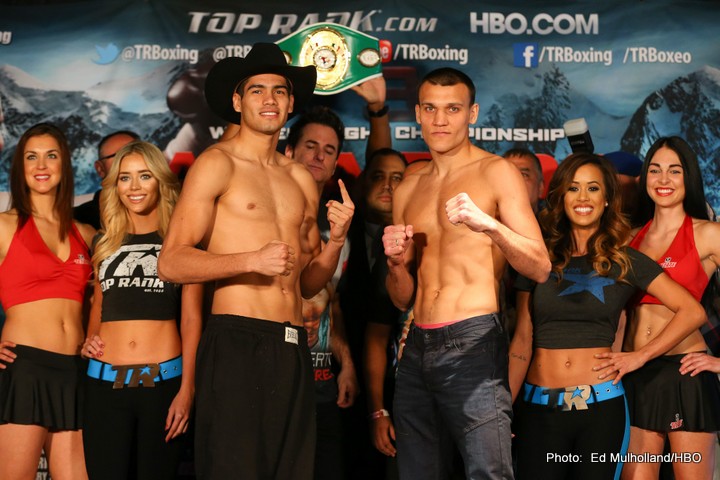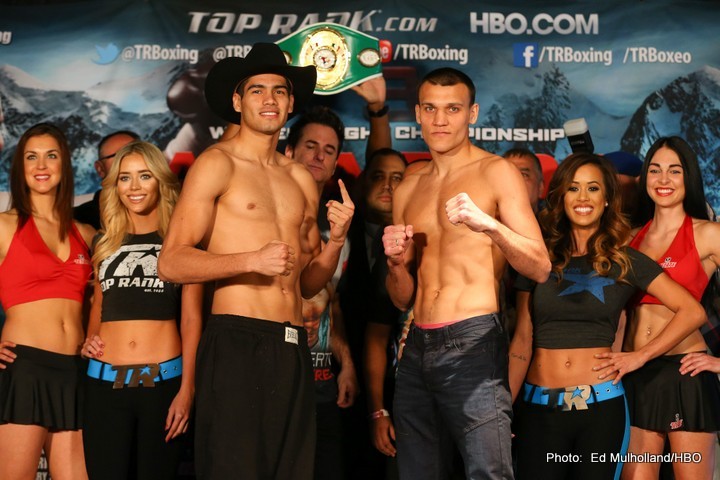 Red hot Mexican super-middleweight contender and WBO mandatory challenger Gilberto Ramirez, is set to have one more tune up bout before the inevitable step up in class next year, when he will be set to challenge German based veteran and current WBO 168 lb champion Arthur Abraham in a fight that will likely take place around February or March.
Ramirez had been scheduled to box on the October 9th Top Rank show in Los Angeles, set to broadcast on truTV, although according to ESPN.com, that is likely to now be switched to November 20th at the Cosmopolitan in Las Vegas, which – given the Cotto/Canelo fight in the City the following day, will ensure plenty of exposure for the highly touted Mexican, due to the boxing media that will descend on Vegas in droves that weekend.
Ramirez was last seen beating American contender Derek Edwards back in June, in a performance that was criticised by some corners due to the young star's inability to finish off the smaller, older man, who he evidently hurt before winning a shut out UD.
The fight was hardly ideal practice for a wily old fighter of Abraham's calibre and pedigree – should the German based two weight champ still have his belt by then, of course – something the Ramirez team are fully aware of.
"We're looking for the best guy we can get in the next fight because it's Ramirez's last before we fight for the WBO world title and we want to make sure he is ready," Sean Gibbon's, 'Zurdo's' agent, said regarding the potential opponent.
Twitter @Undilutedpoison