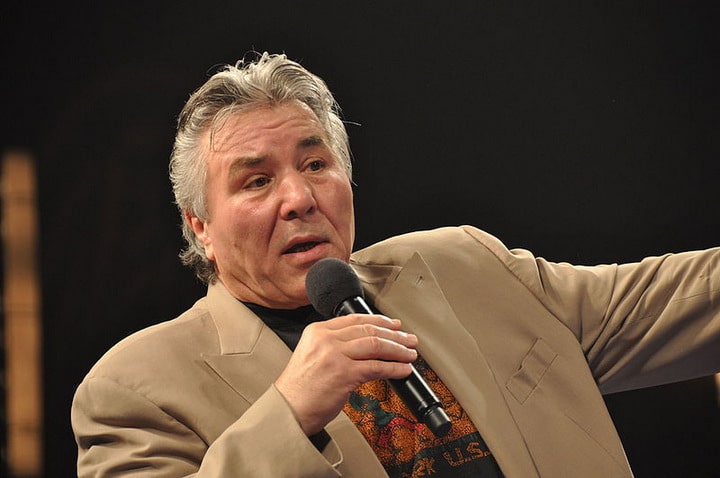 Without a doubt the greatest heavyweight to have come out of Canada, George Chuvalo, the tougher than tough fighter who, as the saying goes, 'fought 'em all,' turns 80 next week (September 12).
There are, The Toronto Sun reports, big celebrations set to take place next Tuesday, at a party fans can attend. And Chuvalo, who has famously suffered more than anyone has a right to in their personal life – George losing three of his sons, two to drugs, and also his wife, who tragically committed suicide – has the right to celebrate despite the hardship. A real survivor, both in and out of the ring, George has commanded nothing but respect for decades.
Fight fans respect Chuvalo enormously, as do fellow anti-drug groups (George launching his own Say No To Drugs foundation some years back) and today, with almost every other fighter from Chuvalo's era dead, it really is a miracle how George is not only still here, but still in such fine health and good spirits. Many a lesser man would have been crushed either by the brutal encounters Chuvalo went through in the ring, or by the seriously unfair life events that came after the former Canadian champ had hung up the gloves.
Famous for his absolute rock of a chin – Chuvalo was never put down, not once, in over 90 pro fights – the warrior who turned pro in April of 1956 fought a number of murderous punchers: including George Foreman, Joe Frazier, Cleveland Williams, Oscar Bonavena and Jerry Quarry. Chuvalo also fought a number of world champions – six men who at one time held at least a version of the heavyweight crown in all. Yet despite never being knocked off his feet, Chuvalo could never win the big one.
Most famous for, after his inconceivably reliable chin, his 1966 world title fight with Muhammad Ali, Chuvalo surprised everyone, Ali included, by making the fight so competitive, so memorable. To this day, George loves to quip how, as Ali went to hospital with bleeding kidneys (thanks to Chuvalo's fierce body attack), he went dancing with his wife.
And George will be doing some dancing at next week's celebrations, when he will also no doubt look back and recall his epic fights. And despite being hit, and hit plenty, Chuvalo has retained his memory, his quick mind. Chuvalo is still punching, a shining example of how a person can overcome tremendously frightening odds.
Happy birthday, champ.
George Chuvalo: 73-18-2(64). Fought from 1956 to 1978.