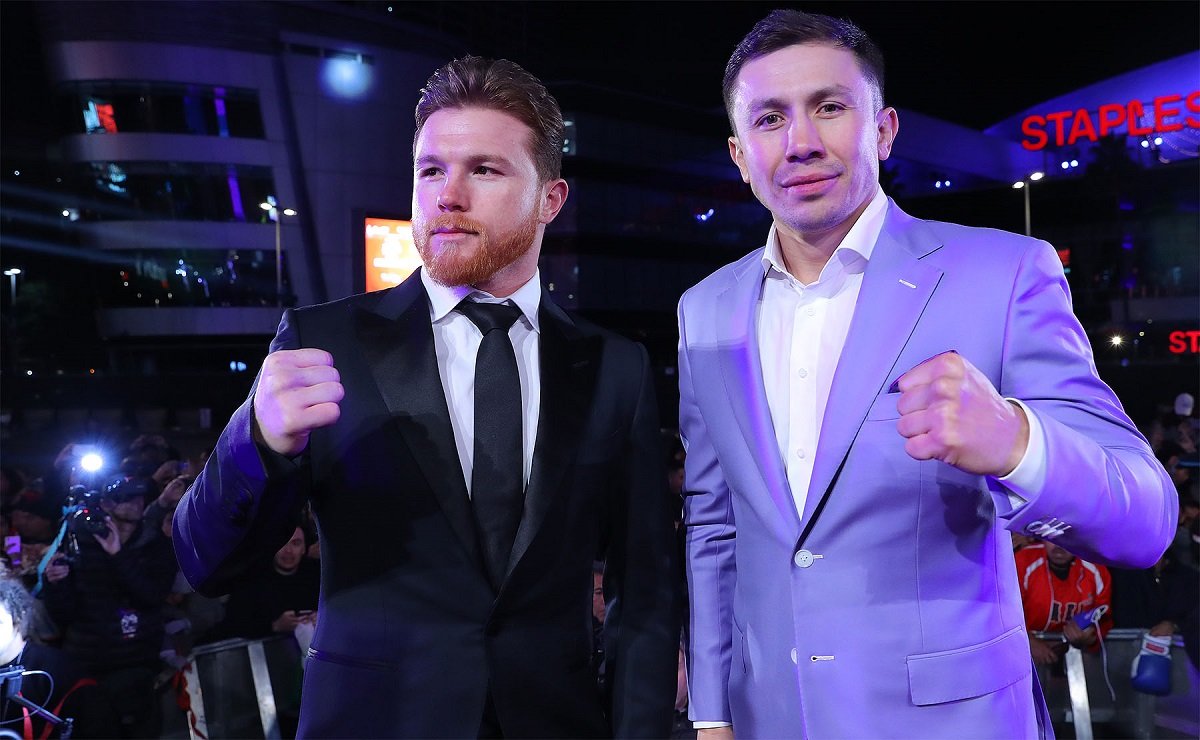 As fight fans know, the big rematch is on: middleweights Gennady Golovkin and Canelo Alvarez will settle their considerable differences in Las Vegas – the scene of the first fight – on September 15. If no Anthony Joshua-Deontay Wilder heavyweight unification battle gets made this year, the middleweight sequel is THE biggest fight of 2018. But who wins?
Interestingly, GGG has opened as a 2/1 betting favourite. Most people felt Triple-G win the first fight, instead having to settle for a most controversial 12-round draw. But bets aside, who do you WANT to see win on September 15?
It was always going to ie a big return fight, ever since the drawn verdict that pleased nobody, but now, in light of all that has transpired since, the rematch between these intense rivals is so much bigger. World champion Golovkin says he wants to prove once and for all that he is the better man (in and out of the ring). While Canelo, once his current suspension from the sport is up, will almost certainly want to make GGG pay for all the things he has said about him. We know who the good guy is in this one.
Many fans felt back when Alvarez was first busted for clenbuterol being found in his system that the return with GGG would still happen as scheduled on May 5 of this year; that money would talk, that the fight was so big – that Canelo was so big, that it simply had to happen. Quite refreshingly, we witnessed fair play refusing to take a back seat to hard cash, the fight and with it many millions of dollars being put aside – for a time at least; and Canelo was punished (maybe not strongly enough for some, but still punished. And now everyone has something to say about the upcoming fight: mostly about who wins, and who deserves to win.
How Canelo's once (and maybe still) passionate and adoring fans will react when next he climbs through the ropes for the rematch will prove fascinating. How will Canelo, once the darling, the hero of Mexican boxing, react if he is booed and jeered, by his countrymen at that? Yes indeed, the rematch of the year, maybe The Fight of the year, will be one hot ticket.
Whether the critics like it or not, both fighters will also be paid quite handsomely. Has Canelo done irreparable harm to his name and to his career? Will his fans (or former fans) ever trust him again? Who will YOU be hoping wins come September 15!