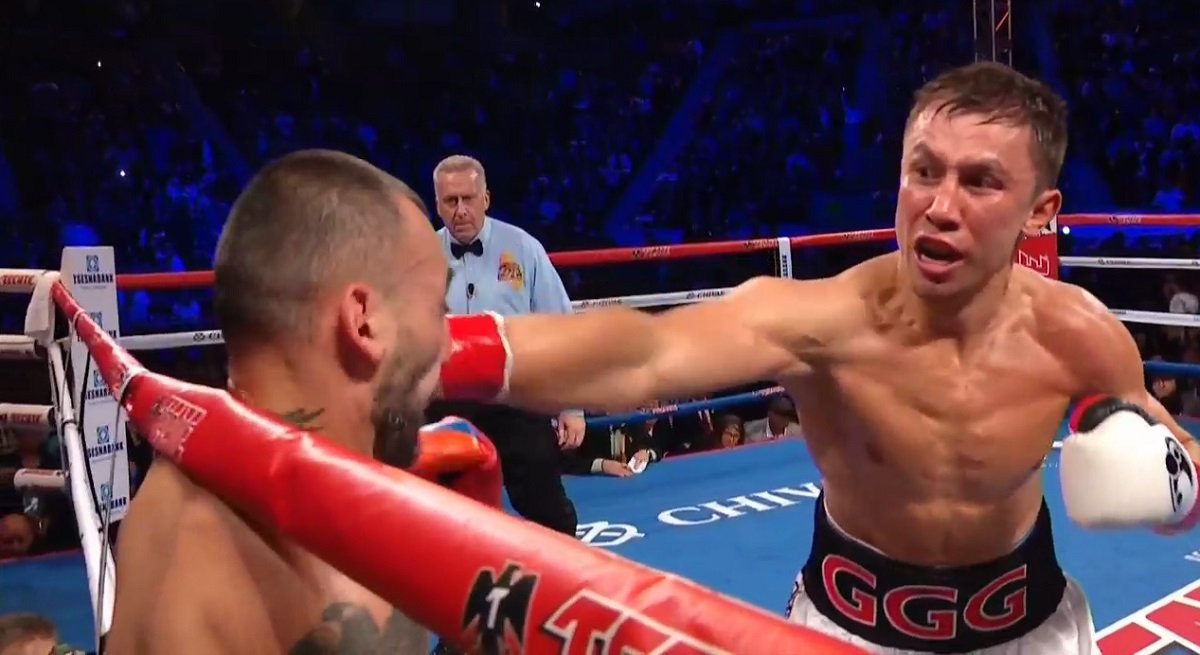 World middleweight king Gennady Golovkin held a press conference in Los Angeles yesterday, to talk about, what else – his fast-approaching, huge rematch with Canelo Alvarez, set for Vegas on September 15. And a clearly angry GGG had little if anything good to say about the Mexican star who held him to a controversial draw last September and has been embroiled in even greater controversy since.
Golovkin, as quoted by RingTV.com, says Canelo is "a completely different guy" now compared to the months before the first fight. "He's not [a] sportsman," GGG said, referring to Canelo's two failed drugs tests, the ones that forced the rematch to be postponed from May 5 and then forced the two sides into intense negotiations; at one point the sequel being referred to as "dead."
Golovkin was asked his opinion on the suggestion that the rematch will not be accompanied by the usual press tour or the traditional HBO Face-Off show:
"I think he simply cannot look into my eyes. That's all," GGG stated. "Because he knows that I'm correct in everything [I have said about him.]"
Trainer Abel Sanchez said that the rematch carries with it genuine bad blood if not real hatred and Sanchez also asserted how Canelo is "a different kind of person" from the "nice kid" who trained with GGG all those years ago when neither fighter was s star.
"He was a very humble, very nice kid," Sanchez said of Canelo. "It seems that today his riches have made him a new person."
It was of course the money issue that proved most problematic in getting the rematch done, but now the fight is on and GGG is determined to get the win once and for all.
"I don't think anything about him as a human being," GGG said yesterday. "I'm not really concerned about him I just hope that he will be there come September 15th to fight. I'm always motivated. I'm the champion. It is him who has to be motivated because he has to prove himself. I'm more excited. I really want this fight. I am very hungry."
Fans should get a great fight in just under three months' time. An intense fight.