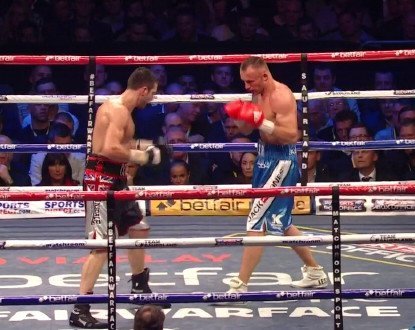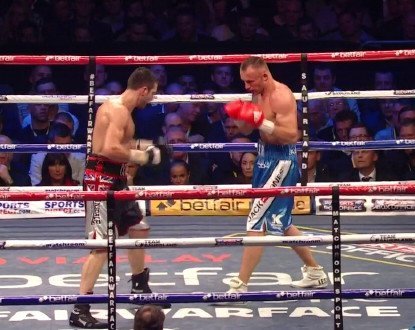 Having beaten WBA super middleweight champion Mikkel Kessler (46-3, 35 KO's) by a 12 round unanimous decision tonight to take his WBA 168 lb., the victorious IBF super middleweight champion Carl Froch (31-2, 22 KO's) is kicking around the idea of fighting Kessler again in what would be a tie breaker.
Both fighters have one victory a piece in their two fights together, and a third bout between them would be one that would prove without a doubt who the better fighter is.
Froch said after the fight: "It's one [victory] a piece. Who knows? You [Kessler] fancy a third one?"
Will fans want to see a third fight? That's the big question.
If there is a third fight, they're going to need to have it staged in a neutral country because the first fight was in Kessler's home country of Denmark, and tonight's fight was in Froch's home country of the UK. It doesn't make sense for a third fight to be staged in the UK.
However, it's doubtful that Froch's promoter Eddie Hearn would be open to staging a third fight outside of the UK or Denmark because the gate would suffer in a big way. These guys are popular in their home countries but if you try to stage a fight between them outside of those two places and likely no one will show unless you put in Germany or maybe the USA.
The fight was close enough tonight to see a third fight between them. I think it's needed, and I think it would be ideal in Copenhagen, because Kessler has a lot of fans over there and he could bring in a massive gate.
Kessler could have won the fight had he fought with a little more energy in some of the earlier rounds. Froch threw an awful lot of punched in the fight, especially in the early rounds in the form of jabs, but he missed so many shots and it would have been easy for Kessler to counter him.