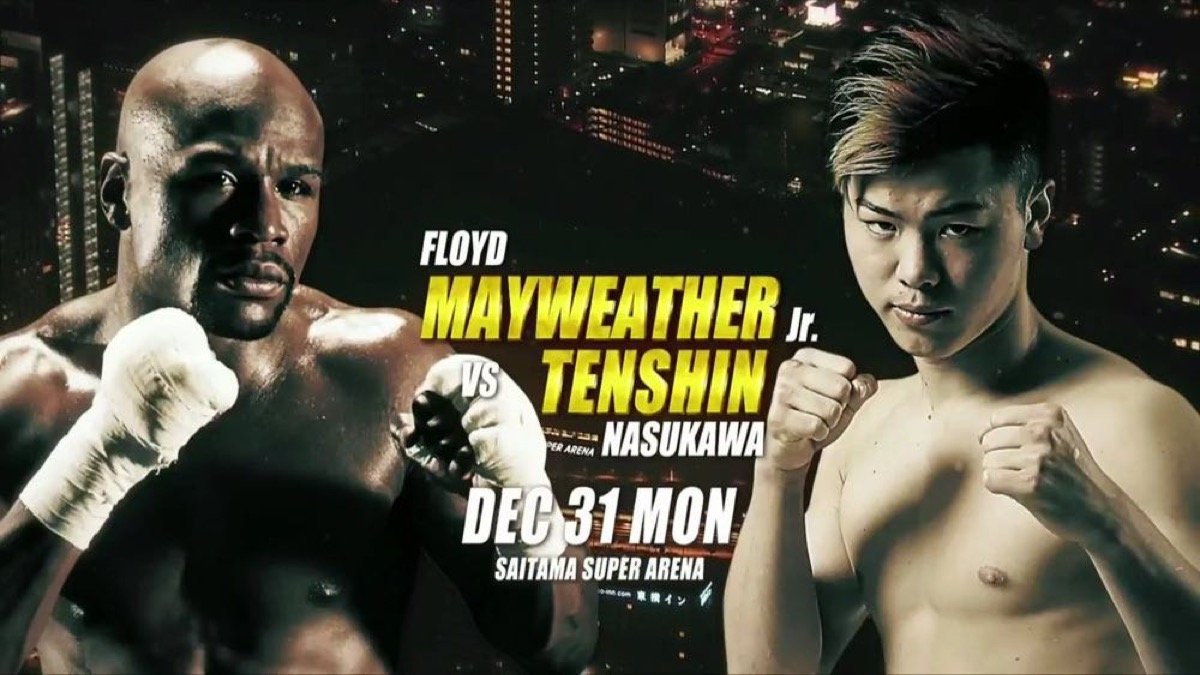 Two unbeaten fighters will clash in Japan on New Year's Eve, one a boxing superstar, the other a far less famous kickboxer. Floyd Mayweather will face Tenshin Nasukawa in a bout that has come as something of a surprise. The rules the bout will be fought under are yet to be confirmed, as is the weight class the fight will be fought at. Mayweather, who turns 42 in February, will be facing a man half his age in 20 year old Nasukawa.
Mayweather has signed a deal with MMA company RIZIN Fighting Federation and the December 31 bout will be his first in an undisclosed number of fights. Who knows what we can expect when Mayweather and Nasukawa collide! For the man who is unbeaten as both a kickboxer and as an MMA fighter, the upcoming fight represents a life-changing opportunity.
"It was a surprise offer but I accepted without hesitation," Nasukawa, 27-0 as a kickboxer and 4-0 in MMA, said. "It's the biggest moment in my life and I want to be the man who changes history. I'll do that with these fists, with one punch – just watch."
Mayweather says he is excited at this, the latest chapter in his long career, adding how he wanted to give the fans "something different."
"I wanted to display my skills outside the US and be in a special fight," Mayweather said as quoted by BBC Sport. "I want to give the people what they want – blood, sweat and tears."
There are of course quite a few questions ahead of this upcoming bout: will the result count on Mayweather's boxing record? How much money is "Money" being paid? Will Mayweather fight again in Japan should he win? Will the fight be a boxing match, an MMA match or a kickboxing bout? Will we actually see an exhibition bout? How much will fans have to pay to see Mayweather Vs. Nasukawa? And, the biggie, what if Mayweather actually loses?
Leave it to Mayweather to grab the attention of the world's fight fans with yet another unexpected move. Is Floyd taking the biggest risk of his entire fighting career?
https://www.youtube.com/watch?v=DGC4UOJluqg