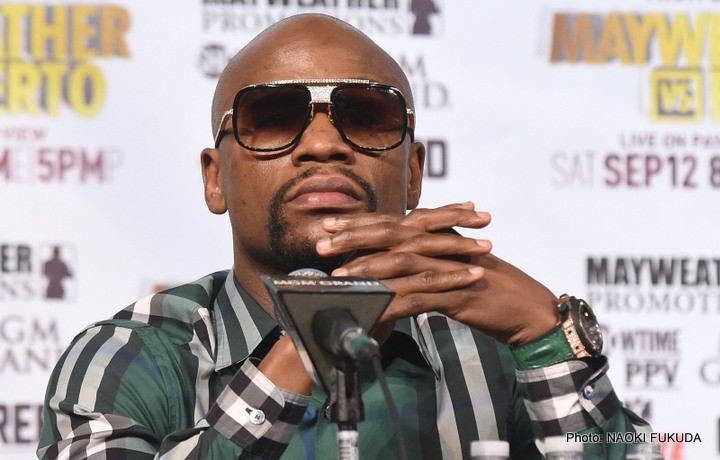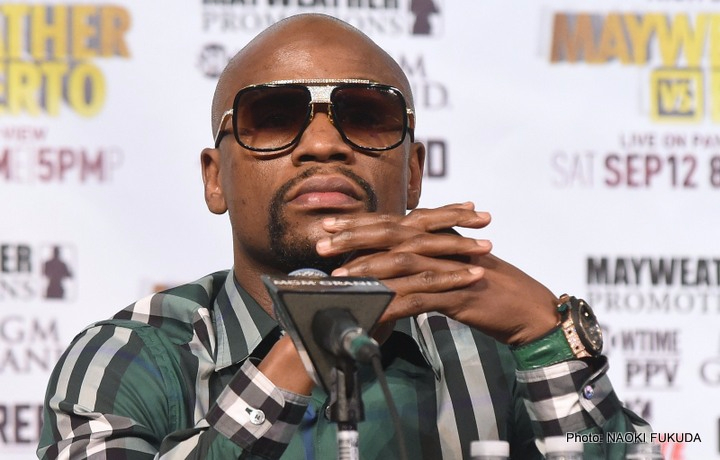 Don't be surprised if Floyd Mayweather comes back in May 2016 to steal the show from the WBC and GGG. It's my belief that Mayweather, the opportunist will return back to boxing to break the record number of wins #49. Who is the most logical opponent for him to make history against, not only to get win number 50, but to win the WBC middleweight title than from the newly crowned champion Saul Canelo Alvarez.
I understand that the WBC placed a 15 day stipulation on the fight to be made between GGG and Canelo, but the WBC has a history in breaking their own stipulation for whatever is best for business. In addition, Canelo would probbly not object to it, because he will probably make one of his biggest paydays and he is standing firm at fighting no higher 155 pounds.
So what greater opportunity for Floyd Mayweather to comeback to attempt to win a title in a weight class, at a catch weight, in a division he has never conquered before against an opponent he has already dominated? Plus I'm pretty sure Mayweather wouldn't mind the catch weight because he has held the WBC Super welter weight championship before.
Floyd is a five division world champion, so why not become six? I mean there are only two fighters in history that have won titles in at least 6 different weight classes. Oscar De La Hoya (6) and Manny Pacquiao (8); champions that he has already beaten, so why not belong in that elite group. If the fight between Mayweather and Canelo did happen, I believe this fight will be more competitive than the last one. Reason being, Canelo has had time to mature and learn as a boxer and is now entering in to his physical prime.
This fight would garner enough interest that the casual boxing fans around the world that they would tune in to watch, because the fight itself would probably be Mayweather's last fight, plus the chance to witness history and the fans the hate him will tune in to watch him lose. I mean, the outcome of the fight might be the same as the last, but that is why you fight the fight. Stay tuned.
Follow me on twitter @GFofBoxing