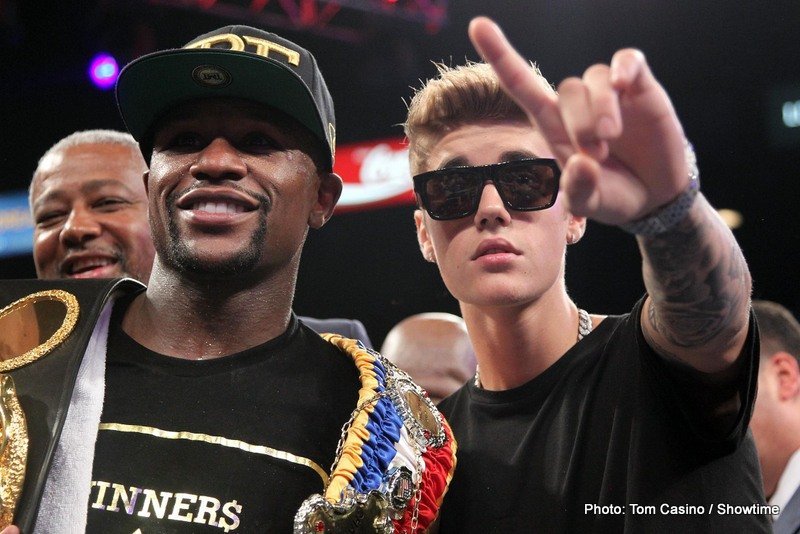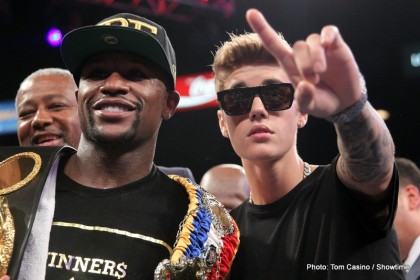 Boxing superstar Floyd Mayweather Junior didn't do as was widely expected and use the platform of the always huge Super bowl weekend to announce who his next fight would be; instead Mayweather took to his Twitter account and asked his fans do do the choosing of his next opponent for him. But fans have just two names to choose from: Britain's Amir Khna and Argentina's Marcos Maidana.
"I'm going to let the fans vote," wrote Mayweather. "Tell me who I should fight next. Khan or Maidana?"
It's a pity Mayweather's list has just two fighters on it – just think how many votes Floyd would receive if Manny Pacquiao was on the list! But as it is, it's almost guaranteed, in my opinion anyway, that the lion's share of the fans vote for Maidana. Ever since the possibility of Mayweather facing Khan was brought up, fans everywhere have complained of the fight being "an obvious mis-match," or "an easy pay day for Floyd." It's a no-brainer that these same fans will now ask for Mayweather to get it on with the dangerous if somewhat crude at times Maidana.
But wait, isn't Maidana contracted to grant Adrien Broner a rematch in April? A few weeks ago, Richard Schaefer spoke to Ring Magazine's web site and said that: "Broner exercised his rematch option today (Jan. 10th). We have informed Maidana and will now work with Showtime and the two teams on getting an date locked in."
Schaefer said the two would meet in April, the return being a sequel to the December 14th 2013 clash that saw the heavily hyped Broner decked twice and beaten on points to lose his unbeaten record.
So, if fans want to see Mayweather fight Maidana next – and Floyd is said to have May 3rd all set to go at The MGM Grand for his next fight whoever it's against – will they be disappointed? Or will Broner be disappointed and have to sit it out and watch his "brother," as he calls "family member" Floyd fight Maidana ahead of him?
Maidana was upset when he learnt he would have to fight Broner again, a massive fight with Mayweather being his number-one goal. Will Maidana now get his dream fight? And who will Khan fight next if he loses out on the Mayweather lottery ticket?
Maidana, 35-3(31) is coming off that impressive December win over Broner.
Khan, 28-3(19) is coming off a desperately hard-fought April 2013, 12-round points win over Julio Diaz.