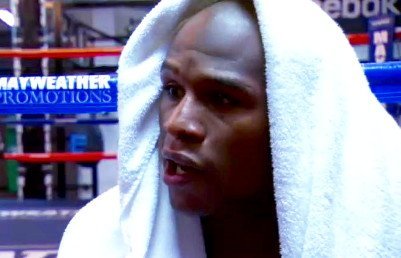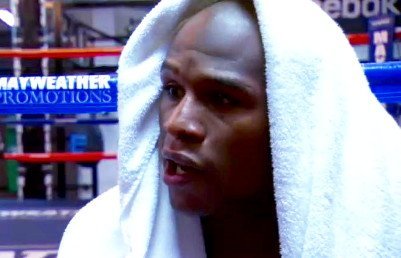 By Marc Livitz: In a bit less than one hundred days time, the world's greatest fighter will take his place in the ring once again, a full year removed from his previous trip to the same place in the same city. While his space in Canastota all but secured, we could possibly acknowledge his tenure in the Gall of Fame as equally credible. Until that day comes, Floyd Mayweather, Jr. will continue to turn heads, garner attention (for better or for worse) and get many of us to tune in to his next bout, which could always be his last.
In any case, the gears of professional boxing, which have been able to effectively run smoothly with the help of younger and fresh talent will screech to a halt whenever Floyd decides to officially announce his selected opponent for Saturday, May 4, 2013.
The recent revelations that Mayweather himself sets the venue, ticket prices, pay per view rates and perhaps even the price of extra cheese on the nachos is more than worth its weight in platinum that he is in full command. Good for him. Maybe he's set the template for fighters present and future that they more than anyone else in their close and at times far too close inner circles and they alone face the biggest risks. He does call Las Vegas home after all and maybe that's why he feels so comfortable in the figurative position of dealer, pit boss and floor man.
Athletes are no exception in regard to their affinity toward social networking. Floyd recently tweeted and posted that his next bout has not been officially set. Rest assured that we should know by this weekend. Why? Three words which define the untouchable nature of the pinnacle of American sports: Super Bowl Sunday. Floyd announced his comeback in 2009 in unison with Manny Pacquiao's matchup with Ricky Hatton and he furthermore used the backdrop of Super Bowl XLVI last February in Indianapolis to hype up his fight with Miguel Cotto. Crowds of schnockered sports fans, busses equipped with loudspeakers and the interest then began to feed itself.
The big game on Sunday is in New Orleans and what a perfect locale that would be to move forward. He's not Muhammad Ali, who famously stood outside the hotel of Joe Frazier in Manila and fired a gun into the air. Some say he fired blanks. Floyd doesn't need to go that far. He'll likely succeed in bestowing the sport of boxing with his foolproof plan without a single shot fired. Until then we wait, but it won't be for long. It never is. We have long passed the point of determination in regards to whether or not Mayweather, Jr. is more style over substance. Long clear has been the fact that his talent far outweighs his image, which is in itself saying quite a lot. As we are told, "skills pay the bills." How true, yet without will, there is no skill.
No single fighter has come close to beating Floyd in recent years. Oscar De La Hoya may have almost done so in 2007, but he went LeBron of 2011 cold towards the end. The biggest cheers at his fights have come from the legions of Ricky Hatton fans in December of that year, but even the British fans could not deny that their beloved pub faithful fighter had lost to the better pugilist. Since then, only the leviathan of right hands in the second round of his contest with Shane Mosley and the sight of Floyd with a bloodied nose in his corner between rounds in his most recent contest (Miguel Cotto) allowed us to clearly see his mortal susceptibility.
Don't be fooled. Floyd Mayweather, Jr. is still the face of boxing. Love it, hate it or sit on the fence. His choices for a possible opponent according to the boxing wire have been narrowed down to Robert "The Ghost" Guerrero or Saul "Canelo" Alvarez. In terms of opposition and a convincing resume, the nod should go to Guerrero. Alvarez is still in his early twenties and his management team is unlikely to abandon the marketing strategy which has served the red-haired Mexican fighter so well. In short, his handers aren't ready to see Canelo have it handed to him by a far superior fighter. For now we will wait. Keep your eyes peeled and ears open for the coming attraction that is the one and only true scholar of the sweet science. He'll drop the torch when he's ready.