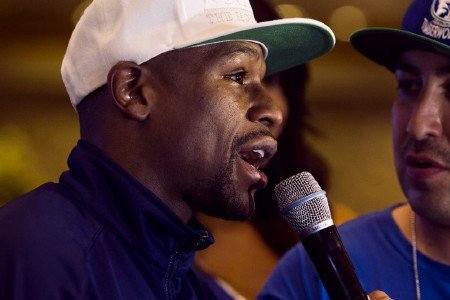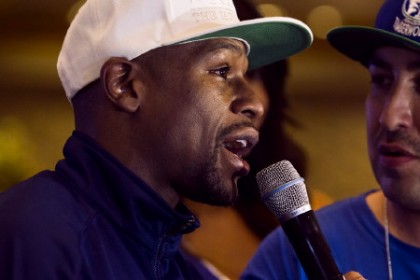 (Photo credit: Esther Lin/Showtime) By Adam J Webb: The Cinco De Mayo weekend has become synonymous with boxing superfights and this weekend proves no exception as Floyd Mayweather Jnr takes on Roberto Guerrero at the MGM Grand in Las Vegas.
The modern day Las Vegas tradition began in 2003 when Oscar De La Hoya stopped Luis Raman Campas in seven rounds. De La Hoya with his large Hispanic fanbase was the original anchor to this boxing mega fixture. Bringing an army of fans to Las Vegas De La Hoya fought four times on this date in total, but in 2007 the balance of power shifted.
The 2007 Cinco De Mayo fight between Floyd Mayweather and Oscar De La Hoya was the sport's biggest ever grossing fight, clearing 134 million in pay-per-view sales with 2.5 million buys. Mayweather of course won in 2007 and has since smashed all boxing records put before him. Successfully winning 20 world title fights at five different weights and generating $543m in pay per view revenue alone.
De la Hoya, Manny Pacquaio and Floyd Mayweather all have three victories on the most prostigious date in boxing. A victory over Roberto Guerrero on Saturday would create another accolade for an already distinguished career, taking Mayweather's tally to four victories and outright champion. Cinco De Mayo would officially become Cinco De Mayweather.
Cinco De Mayo Fight History:
Year Winner Method Round Opponent
2003 Oscar De La Hoya TKO 7 Luis Raman Campas
2004 Manny Pacquaio SD 12 Juan Manuel Marquez
2005 Diego Corrales TKO 10 Jose Luis Castillo
2006 Oscar De La Hoya TKO 6 Ricardo Mayorga
2007 Floyd Mayweather Jnr SD 12 Oscar De La Hoya
2008 Oscar De La Hoya UD 12 Steve Forbes
2009 Manny Pacquaio KO 2 Ricky Hatton
2010 Floyd Mayweather Jnr UD 12 Shane Mosley
2011 Manny Pacquaio UD 12 Shane Mosley
2012 Floyd Mayweather Jnr UD 12 Miguel Cotto
2013 Floyd Mayweather Jnr ? ? Robert Guerrero