Rewind to February 5 of 2009, and Joe Calzaghe had made up his mind. It wasn't easy, the 36-year-old having gone back and forth many times – should he fight again, or should he not fight again?
But in the end, three months after his dominant and bloody win over Roy Jones Jr, the all-action southpaw made it official: he was a retired fighter.
Going out at a perfect 46-0, Calzaghe had for a while taking a serious look at making a run at either equalling or topping the immortal Rocky Marciano's famed and treasured 49-0 ledger.
Some people felt Joe could do it, yet as Calzaghe did the math, he realized it would take him many months.
Fighting twice a year, it would mean Calzaghe would have to carry on deep into 2010 to equal the record. In the end, Calzaghe decided it was too big a risk and that it would take too much work.
Calzaghe had done enough.
"This was one of the toughest decisions of my life," Calzaghe said on his decision to walk away.
"There's always the temptation to fight on, especially if you are the champ and no-one has ever beaten you. But I've come to a point where the satisfaction of retiring undefeated has to outweigh the thrill of another fight."
Like Marciano all those decades before him, Calzaghe departed without a single loss or tie on his record. Also, like "The Rock," Joe was knocked down in the odd fight (four in total), yet he always got up to win. Calzaghe managed a whole lot of title defences, too – 21 in all.
And Joe ruled at both 168 and 175 pounds. Had he been unable to resist the temptation and instead rolled the dice once, or thrice more, who knows whether or not Calzaghe – with his hand trouble, the amount of miles on his clock and the sheer effort it takes for a veteran fighter to push through a grueling training camp – would have wound up with a '1' at the end of his record, not a '0.'
We will never know. But what we do know is this: Calzaghe ranks, for many, as the greatest 168 pounders in history. He is certainly the longest-reigning super-middleweight champion in the history of the division. Among the fine fighters, Joe defeated at 168: Chris Eubank, Robin Reid, Richie Woodhall, Charles Brewer, Byron Mitchell, Jeff Lacy, Mikkel Kessler. While Calzaghe closed out his career with those two big light-heavyweight wins over Bernard Hopkins and Jones.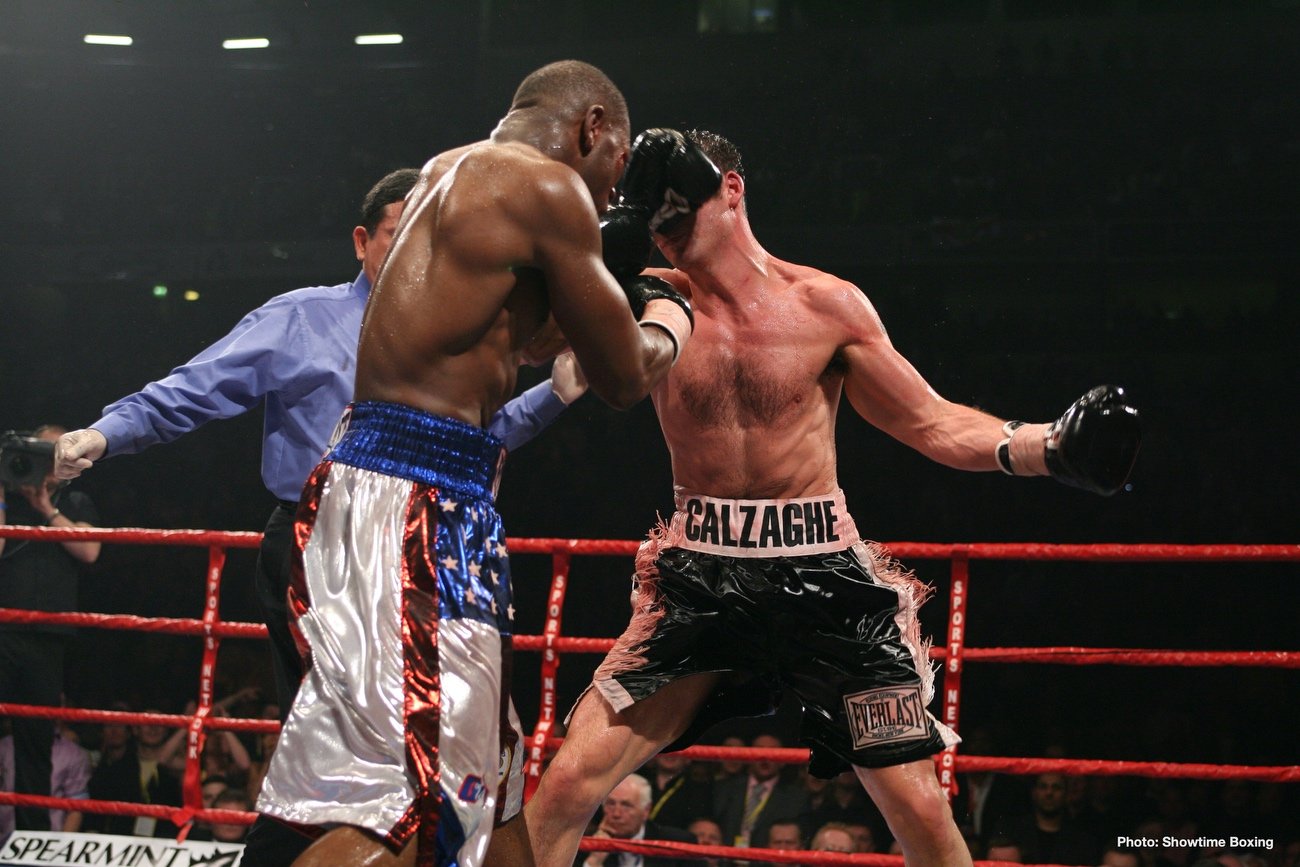 Joe had really done it all. 46-0(32) looks so, so much better than 46-1. Calzaghe made the smart move in calling it a day when he did, and what's more, "The Pride Of Wales" will go down in history as one of those rare few who managed to make their retirement stick.
We sure loved watching those fast hands, that non-stop aggression, that steely determination to win. Calzaghe was special.