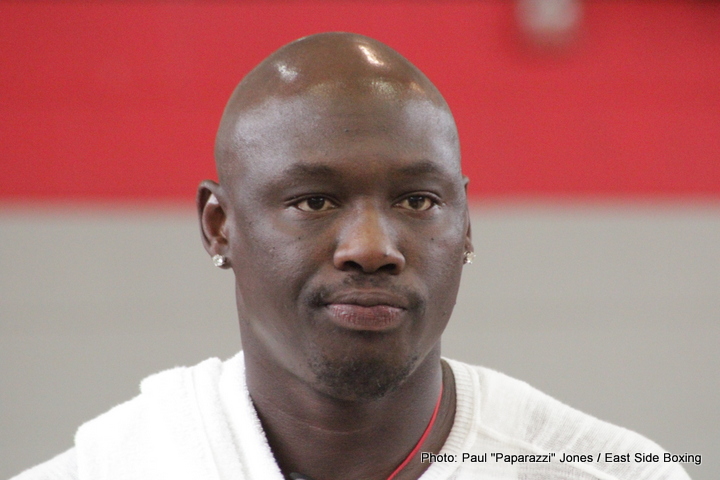 British heavyweight contender Dillian Whyte is still talking about a potential fight with veteran former light-heavyweight king Antonio Tarver. The two have exchanged words on social media and Whyte says the fight can be made for this September, as long as Tarver does not price himself out and providing he can get a license to box over in the UK. Whyte wants 47-year-old Tarver's name on his record, and he is sure he'd stop him if the fight did come off.
In fact Whyte told Sky Sports the pace he'd set in the fight would give "Old man Tarver a heart attack!"
"I don't mind beating someone of his status and putting the name on my record," Whyte, beaten only by current IBF heavyweight champ Anthony Joshua, said today. "He's just got to make sure he doesn't price himself out. Be realistic, give Eddie Hearn a call and we can sort the fight out for September. If Tarver gets his license then we can do it. He's a good fighter and I've got respect for him but if he thinks he can come into my hometown and beat me, he's having a laugh. He's an old man and I'll give him a heart attack with the pace I'd set in that ring. I believe I'll knock him out and if I don't, it will be a TKO because I'll set a very high tempo in the fight."
Whyte said he would, in Tarver, be facing the first southpaw of his pro career, but this does not faze him at all. Tarver for his part says he feels a win over Whyte would get him "one step closer to a shot at Anthony Joshua." Tarver says he wants to break George Foreman's record as the oldest ever heavyweight champion. But first things first: can Tarver get a licence to box in the UK and if so, can he defeat a man who may have a whole lot less experience than he does but at age 28 is a while lot younger than he is?
It's an intriguing fight and Tarver would be boxing his British debut (he has only faced one Brit before, Clinton Woods, who he out-pointed in an IBF 175-pound title fight back in 2008). Tarver, 31-6-1(22) would have to rank as one of the finest fighters to have travelled to fight in England. But how much has today's version of "The Magic Man" got left to offer? Would Whyte become the first man to KO or stop the "Rocky Balboa" star?