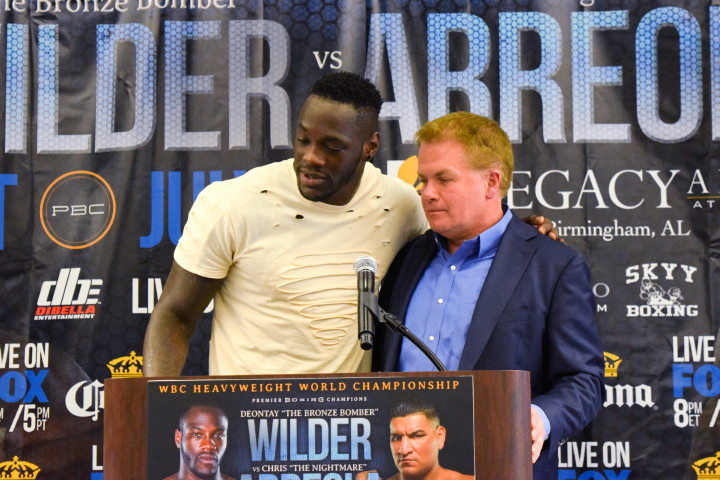 Shades of Mike Tyson Vs. Buster Douglas? WBC heavyweight champ Deontay Wilder is a whopping favourite to retain his belt with a win over Chris Arreola when they meet on July 16th. A betting site in Alabama – Wilder's hometown – list the champ as a 37-1 favourite to beat Arreola. Most odds, found on line, have Wilder as around a 25-1 favourite to win next month.
Okay, Arreola deserves to be the underdog, as he himself says, but 37-1? Arreola is experienced, he is tough and he has stated how he is determined to make the most of this, probably his last chance at winning a world title. Was Eric Molina such a massive betting outsider when he challenged Wilder last year? Okay, Molina lost, but he pushed Wilder hard and even wobbled him. Arreola, don't forget, stopped Molina inside a single round when they met in 2012. Fans surely agree that Arreola has a better chance against Wilder than Molina did (do disrespect to Molina, who has clearly improved a lot since losing to Arreola).
Who knows,k with those quite staggering odds, fans might have the urge to place a wager on Arreola winning in an upset. If he does manage to pull it off – and no heavyweight who can punch should ever be written off in any fight, especially a guy as tough as Arreola – "The Nightmare" will prove to be just that for the bookmakers!
Something tells me we will get a competetive fight on July 16, at the very least. But if Arreola does manage to shock the world, where in the list of big heavyweight upsets would this one rank?