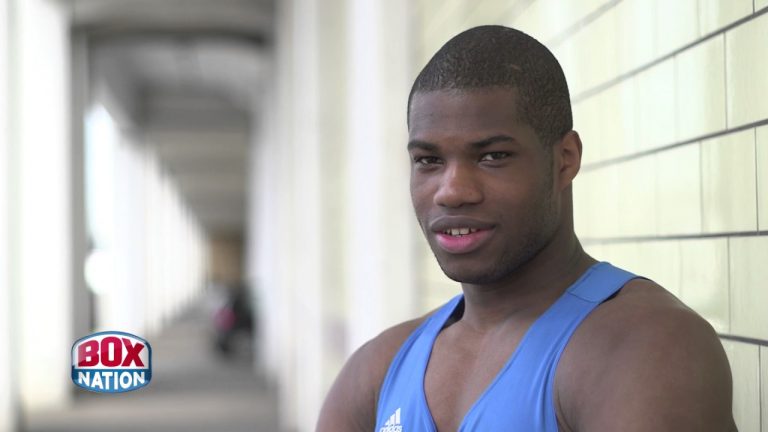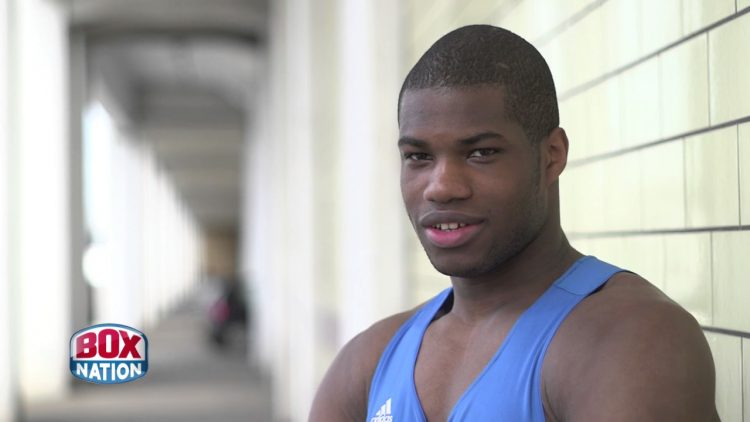 Just two weeks after his embarrassingly easy pro debut (an easy win that came well inside a minute), red-hot 19 year old heavyweight "Dynamite" Daniel Dubois made it 2-0(2) tonight in Leicester.
The exciting prospect was, thankfully, matched significantly tougher tonight, facing Cameroonian 2012 Olympian Blaise Mendouo, who was 3-1(0) coming in, but the result was never in any doubt. Possessing power, speed and youthful aggression, Dubois hurt his man in the opening round, landing two stiff right hands to the head. The much smaller Mendouo (who had boxed as a cruiserweight in his own early pro career) did manage to tag the 6'5" giant with a counter shot, briefly getting the attention of Dubois, and for a fleeting moment it seemed we just might have a fight on our hands.
The 2nd round, though, saw a swift, brutal finish. Dubois' right hand again hurt the former Olympian as he was stuck on the ropes, and the two-handed follow-up, which came to both head and body, forced the ref to dive in and give Mendouo a standing-eight. His legs deemed gone, Mendouo was saved from taking any further, unneeded punishment.
The official time was 48 seconds of round-two and Dubois continues on his rapid rise. The big talk in British boxing right now is how Dubois has been in with a number of major names in sparring – including IBF champ Anthony Joshua – and has given all of them hell. Big things are expected of Dubois, no doubt about it, but there is a long, long way to go before he is anything approaching the proven article.
But Dubois is as exciting as he is raw, and fans are already watching him with tremendous interest. Dubois is aiming as high as can be, stating how he wants to become the greatest British heavyweight ever. At just 19, there is absolutely no need to rush the big Londoner.
Tonight's fight was scheduled for four rounds and the next step in Dubois' career is scheduled to come on May 20 in London.