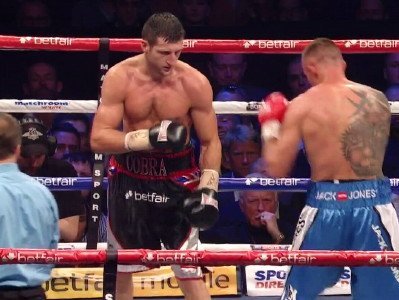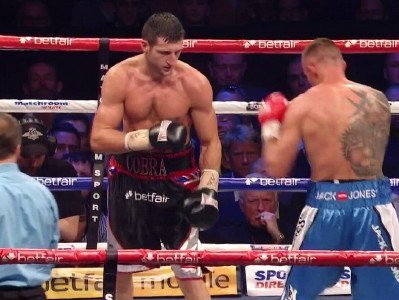 On Monday, the International Boxing Federation ordered IBF/WBA super middleweight champion Carl Froch (31-2, 22 KO's) to start negotiations to defend his IBF title against mandatory challenger George Groves (19-0, 15 KO's). The IBF gave a firm deadline by July 12th for Froch and Groves to come to an agreement for the fight unless he wants to lose his title by having it stripped from him.
Froch's promoter Eddie Hearn appears to be open to the idea of Froch facing Groves this year. After all, Hearn promotes both fighters so it's an easy fight to make, and it's one that he's very interested in putting together. It could be the passing of the baton between the 35-year-old Froch and the 25-year-old Groves.
Froch showed some of his age in his last fight against Mikkel Kessler last May in a fight that Froch barely won. The thing about that fight is that Kessler didn't show any real interest in fighting until the 5th round, yet he was able to storm back and barely lose. Froch looked very beatable in that fight, and you have to wonder what would have happened had Kessler fought hard in the first four rounds.
Hearn said to Sky Sports "We are in talks regarding a potential blockbuster domestic fight this year. Both fighters have plenty of options and, although we originally envisaged for next summer, if it makes sense for both fighters neither has a problem with making it happen."
It looks like the only way that Froch will be able to get out from taking this fight is if he vacates his IBF title and holds onto his WBA one. He'd be the minor champion of that belt, because Andre Ward is the WBA Super World super middleweight champion.
The IBF title is the only one that Froch has that he's the top dog for that belt. However, Froch and Hearn were hoping to fight a third fight with Kessler next. That fight would likely make more money than a Froch-Groves fight. I'm sure Froch and Hearn aren't happy about potentially having a fight that will make less money against Groves, but will have a ton of risk.
Groves has good power and he's arguably a better boxer than Froch when he wants to. If you inserted Groves into Froch's last fight in May in place of Kessler, it's highly possible Froch would have lost that fight because Groves would have never have stayed on the outside being controlled by Froch's limp jab the way that Kessler was in the first four rounds. Groves wouldn't lost all those rounds, and the fight would have been much different.