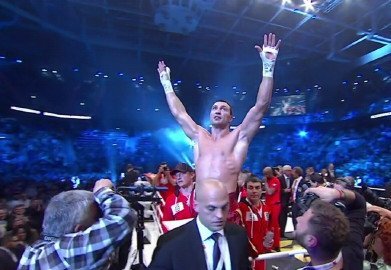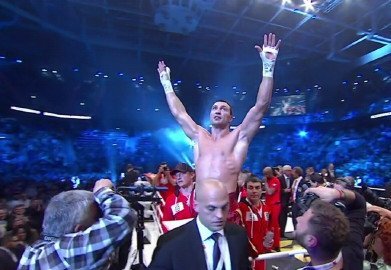 IBF/IBO Heavyweight Champion, WBO/WBA Heavyweight Super Champion and "The Ring Magazine" World Heavyweight Champion Wladimir Klitschko will meet with WBA "regular" Heavyweight Champion Alexander Povetkin at the SC Olimpiyskiy arena in Moscow (Russia) on October 5.
After extended negotiations an agreement for one of the most eagerly awaited world boxing bouts between two Olympic and reigning heavyweight champions has finally been reached.
For 37-year-old Wladimir Klitschko it is the second appearance in the boxing ring in 2013. In his last fight in May he defeated Francesco Pianeta by TKO 6. The professional record of the 1996 Olympic Gold medalist is 60 wins (52 KOs) with only 3 losses. It will be Klitschko's 24rd World Championship fight.
Wladimir Klitschko. "I´m very happy that this fight is finally made. The fans around the world are looking forward to this extravaganza between two Olympic Champions. This is the best fight in the heavyweight division and I´m thrilled that it will be staged in Moscow where many Russian and Ukrainian fans have a chance to fill the arena. The atmosphere is going to be thrilling."
Alexander Povetkin became Olympic Champion in 2004 and holds the WBA "regular" World Heavyweight title which he won with a point decision against Ruslan Chagaev in 2011. Povetkin started his professional career in 2005, is undefeated and has a record of 26 fight with 18 KOs).
Bernd Bönte, Managing Director of the Klitschko Management Group: "I'd like to thank our Russian partners Andrej Ryabinsky and Vladimir Hrunov for putting together this great match-up. We had long and intense negotiations but both sides were willing to find an agreement and now we can together present the fans around the world one of the best fights that can be made. We were all waiting for this bout a long time but finally here we go. Two gold medal winners, two heavyweight champions, two great athletes – a dream fight".
For more than two months, the organizer of the bout – Vladimir Hrunov and A. Ryabinsky, negotiated the terms and provisions of the agreements with W. Klitschko's side.
Vladimir Hrunov: "Strong title holding opponents already means a lot, but we will have to wait until October to see who will end up victorious."
Andrej Ryabinsky: "A lot of time and effort went into this, but now finer details have been dealt with, agreements are signed and we are looking forward to October and the historic fight between these titans of boxing. We would like to thank our German partners for their cooperation and joint efforts. Together we have done monumental work and managed to come to a mutually workable agreement."
The "Rosneft" OJSC Oil Company, one of the world's top publicly traded oil and gas companies, is sponsor of the event. Igor Setchin, President and Chairman of the Executive Board of the "Rosneft" OJSC Oil Company, noted: "We understand the interest and significance given to the event by all boxing fans and supporters, the fight between two legendary athletes, two Olympic champions. This contest between two very strong opponents will not only be a real spectacle to behold, but will also make a great contribution to the development of mass sport and the spirit of sportsmanship for upcoming athletes. So, "Rosneft" keeps up the great tradition of supporting both professional and amateur athletes".