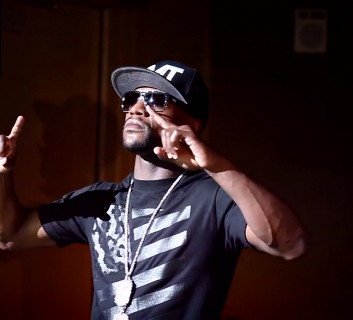 This past Friday, September 6th, current WBA/WBC Junior Middleweight Champion Saul "Canelo" Alvarez participated in the WBC's mandatory seven day, pre-fight weigh in and surprised the scrutinizing boxing media by scaling in at an impressive 157.4 pounds.
With only 5.4 pounds left to drop before the big Friday the 13th weigh-in ceremony, which is slated to be held at the MGM Grand in Las Vegas, Nevada, at 3PM PST, most speculating fight scribes believe that Canelo will have very little trouble making the negotiated catch weight of 152 pounds.
Former Super Middleweight and Light Heavyweight contender "Iceman" John Scully insists that Canelo's road to the scale will be anything but easy.
"The week of the fight will be misery for Canelo," claims the prolific fight trainer. "I'm talking misery. He is going to experience one of the most miserable weeks of his life…that's a guarantee. While Mayweather, on the other hand, is going to have the time of his life. He'll be able to eat whatever he wants and won't carry around the mental and physical stress of trying to make fight weight."
"This will be a huge advantage for Mayweather going into this fight."
Although 5.4 pounds doesn't seem like much weight for a prizefighter to lose a week before the fight, the insightful boxing coach claims that it depends entirely on how well Canelo's body reacts to the weight loss.
"Sometimes a fighter gets down to just a pound or two above the contracted weight limit and finds that he's incapable of losing any more weight. It happens all the time in boxing. When you're in that situation, one pound seems like twenty pounds. It's excruciating."
If Canelo finds himself in this situation just hours before the scheduled weigh in, expect the 23 year old fighter to do just about anything to shed any added weight off of his body.
John Scully expounds on this idea.
"If you ask any prizefighter what they've done the week of the fight just to lose a couple more ounces off of their body, they tell you some ridiculous things. I know because I've done it all. Fighters will get haircuts, they'll shave their chest hair, leg hair, arm hair, and pubic hair just to try and get rid of any unnecessary weight on their bodies. Ask any fighter who has had to lose weight and they'll tell you that they've done all of the above."
While most boxing pundits are assuming that Canelo will be the bigger and sturdier fighter this Saturday night, the "Iceman" warns every fight fan not to be surprised if the artist formerly known as Pretty Boy Floyd appears to be the stronger man in the ring on September 14th.
"If Canelo does have trouble losing the final pound or two before the weigh in, don't be shocked if Mayweather appears to be the stronger man in the ring during the back-half of the fight. Putting your body through that kind of physical distress makes a big difference in your performance on fight night."
Will Canelo be able to make the contracted catch weight of 122 pounds this Friday the 13th?
We'll find out at 6PM EST/3PM PST in Las Vegas, Nevada.