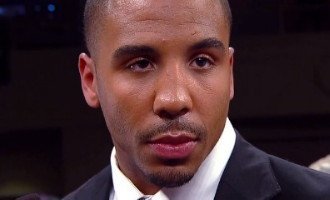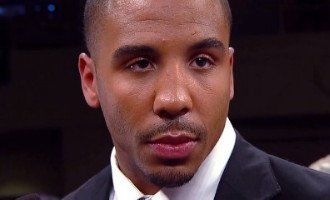 WBA super middleweight champion Andre Ward doesn't see any way for the WBA/WBC junior middleweight champion Saul "Canelo" Alvarez (42-0-1, 30 KO's) to beat Floyd Mayweather Jr/. (44-0, 26 KO's) this Saturday night other than maybe getting lucky by landing a big shot that knocks out Mayweather. Ward doesn't think that there's any possibility that Canelo can out-box the much faster and much better skilled Mayweather Jr. over 12 rounds.
Ward also thinks that the weight that the 170+ Canelo will be taking off to get down to the 152 lb. catch-weight could lead to Canelo running out of gas in the later rounds of the fight.
Ward told RingTV "I just don't see anything other than Canelo landing a lucky punch that gives him a shot to win…I don't see how Canelo can out-box Floyd Mayweather…Canelo's going to have some issues down the stretch. If he has trouble making weight, then that's going to tell, and I just think when Floyd sees that, Floyd's going to slowly but surely step on the gas…I wouldn't be surprised if Floyd stops Canelo."
It might not even take for Canelo to get to the later part of the fight for him to start running out of gas. Canelo looked gassed out after only 4 rounds against Austin Trout last April, and Canelo only fought for short periods of time from the 5th to the 12 rounds. The judges gave him almost all the rounds, but it sure looked like Canelo was losing almost all the rounds due to his lack of work rate. Canelo was red-faced, and backed up to the ropes much of the time, and mainly just trying not to get hit. Canelo reminded me of how older fighters look when they can no longer fight in the center of the ring and need to lean against the ropes to support their weary legs.
The thing is Canelo is 23, and yet he fought like a 40+ fighter against Trout. It could be all that weight that Canelo is trimming off and then putting back on in order to fight at junior middleweight. Having anyone take off 20 pounds of water weight over a week's time and then having them put all of the weight back on one day later is going to make that fighter feel terrible. It's almost impossible for a fighter to fight at a high level when you shift that kind of weight around in a short period of time.
Guys that lose massive amount of water weight in dehydrating to make weight are able to fight well in the first parts of their fights, but they start feeling the effects in the later part of the fights. That's what we've been seeing with Canelo, and what we'll likely see this Saturday night if the fight goes into the second half.
Canelo has a chance to overpower Mayweather Jr. with his 20 pound weight advantage in the first 6 rounds, but if Canelo can't do that then he's going to be in a world of hurt. Mayweather's superior stamina is going to kick in, and Canelo's going to turn red-faced, gas out and be backed up to the ropes for the last 6 rounds like an old fighter.