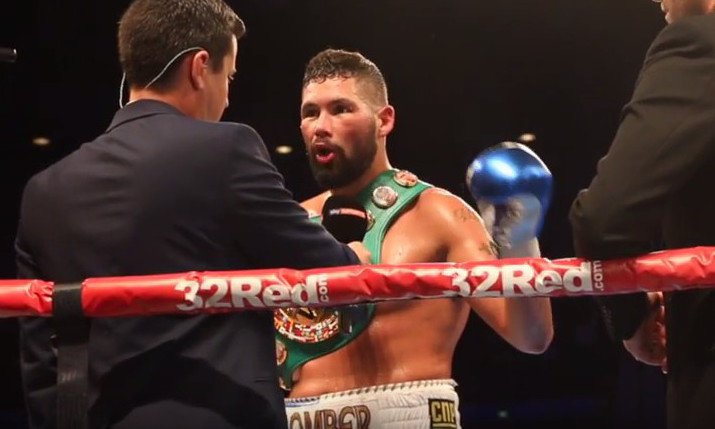 Ward says he'd strongly look at fighting Bellew if the WBC cruiser belt is on the line
Fans await the respective next move of Andre Ward and Tony Bellew. Pound-for-pound king Ward is still weighing up his weight options, as far as whether or not he will jump up to cruiserweight, to heavyweight, or both. While Bellew, who scored a heavyweight upset over David Haye in March, is also looking at options in the sport's glamour division.
Bellew may box a return with Haye, while Ward may go for the ultimate and find a reigning heavyweight champion he feels he can defeat. With Ward, it's all about finding the fight that "makes sense." While most fans feel Ward will be making anything but a sensible move if he moves up and tangles with huge heavyweight Anthony Joshua, a Ward-Bellew fight does have plenty of intrigue and sense to it; at cruiserweight.
Speaking with FightHype recently, Ward said he definitely considers a fight with Bellew as "an option," but the fight has to "make sense." Ward said he will only fight Bellew if the WBC cruiserweight title (that Bellew won in shocking Ilunga Makabu last May and has never defended) is on the line. There is no point, Ward said, of moving up a weight class just for the sake of moving up for a decent fight.
Ward is concerned with his legacy, and though he says he is not looking to duck any challenge (no-one can argue with him here; cleaning up the 168 pound division as he did, in so doing defeating the meanest, baddest and most dangerous super-middleweights out there at the time and now having twice seen off the most lethal 175 pounder on the scene to take most of the belts there too), he needs a big incentive to fight as a cruiserweight. The WBC belt ticks that box for Ward.
If the situation regarding the 200 pound green belt can be sorted out, Ward said, and if a location for a Bellew fight can be sorted (Ward said he is not against fighting in the UK as long as, well, you know, the fight "makes sense") the fight can happen. Can Bellew go one better than his countryman Carl Froch, one of only two British boxers to have tested their mettle against "S.O.G," (Paul Smith being the other) and actually defeat Ward, 32-0(16)?
The incentive to do just that might prove enormous for Bellew; enough for him to forget about attempting to win himself a world heavyweight title, temporarily at least. Of course, a Ward fight would have to make sense for "Bomber," as well.