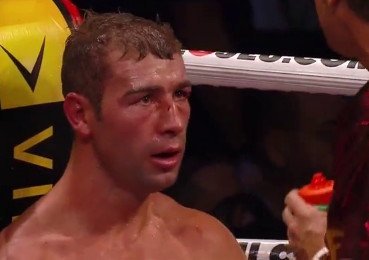 By Michael Collins: Former IBF super middleweight champion Lucian Bute (31-1, 24 KO's) could be facing the winner of the February 16th clash between Sakio Bika and Nikola Sjekloca. Those two fighters will be fighting for the interim WBC super middleweight title at the Boardwalk Hall in Atlantic City, New Jersey.
There's talk that the World Boxing Council will elevate the current WBC 168 pound champion Andre Ward to the WBC Emeritus status and then free up his WBC World super middleweight title for the Bika-Sjekloca winner to claim it. Bute then reportedly could be fighting the winner of that fight by spring this year, according to RDS.ca.
It would be really helpful for the 32-year-old Bute to pick up the WBC title because it would put him in a better position during negotiations for a rematch with IBF super middleweight champion Carl Froch later on this year. Bute's bargaining position would be a lot better if he's a title holder than just a challenger without a belt.
It would also help Bute get a better deal if Froch gets beaten by either Mikkel Kessler or Adonis Stevenson, one of which he'll be fighting next. Without a world title, Froch won't be in the position to ask for a 50-50 deal at the bargaining table. Froch might still ask for a 50-50 deal, but he wouldn't be in a strong position to get that.
Bute already has an impressive 12 round decision victory over Bika from back in June 2007, dominating him more than Andre Ward and Joe Calzaghe did. You would have to assume that Bute would be able to do the same thing against Bika in a rematch despite the many years that has passed since the late time they fought.
Bika has a good chance of beating Sjekloca because he's got the better power and much more experience.