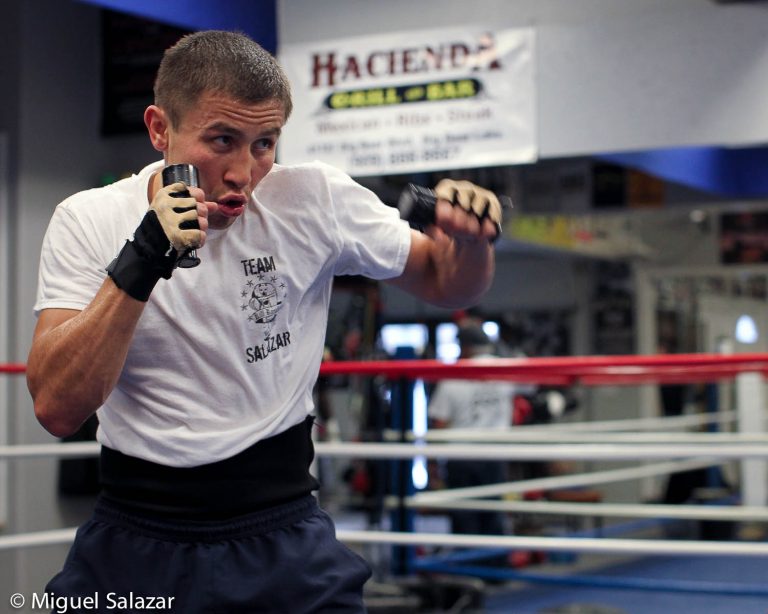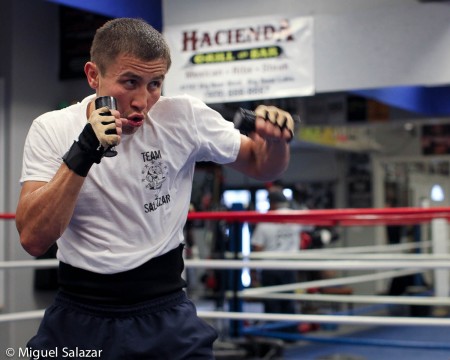 By Jeff Sorby: Right now a lot of boxing fans believe that WBA World middleweight champion Gennady Golovkin (24-0, 21 KO's) isn't as good as all the hype built up about him by his trainer Abel Sanchez and a number of boxing writers who think he walk on water.
To be sure, Golovkin does appear to hit hard, but he's wide open defensively, he's easy to hit, and he's not very big for the weight class in comparison to the other top middleweights. Golovkin looks more like a junior middleweight than a legit middleweight. He's able to make up for his lack of size by having good – not great – power.
Golovkin doesn't look like he's in the same class as Sergio Martinez or Julio Cesar Chavez Jr, and those are the guys that he badly wants to fight so that he can prove that he belongs in the same class as them.
Golovkin will be facing junior middleweight Gabriel Rosado (21-5, 13 KO's) on January 19th at Madison Square Garden in New York. While most boxing fans see Rosado as having next to no chance in this fight, he still has a reasonably good chance of winning the fight if he can take Golovkin's occasional bomb and land enough shots of his own to get the win. Golovkin took a lot of punishment in his fight with Kassim Ouma two years ago in stopping him in the 10th round, and Rosado is at least as good as Ouma is, if not better. Ouma was fighting Golovkin to a standstill at the time that Golovkin finally starched him in the 10th.
Even if Rosado loses this fight, if he forces Golovkin to struggle to win, it'll really lower his cache with boxing fans because Rosado is someone that the better fighters like Chavez Jr. and Martinez would bang him out with no problems. If Golovkin has to go life and death with Rosado that'll tell boxing fans that he's not as good as many people think he is and that he'll likely lose if and when he gets a big fight against one of those guys.