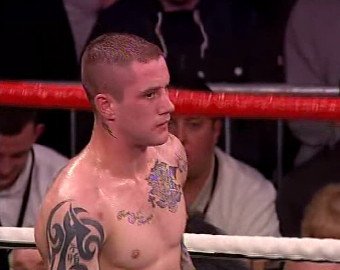 Contender Raymundo Beltran (28-6-1, 17 KO's) will be getting a second shot at WBO lightweight champion Ricky Burns (36-2-1, 11 KO's) in February next year, as negotiations between the two fighters are reportedly close to being done, according to Burns' manager Alex Morrison.
The fight will take place in Glasgow, Scotland. Beltran wanted a rematch in another venue, but as the challenger he obviously didn't have the kind of pull needed to dictate where the fight would take place.
Beltran and Burns fought last September in Glasgow, Scotland it's fairly unanimous among boxing fans that Beltran did more than enough to deserve the victory over Burns. Unfortunately, the three judges scored it a 12 round draw by the scores 115-112 for Burns, 114-114 and 115-113 for Beltran. I had Beltran winning 10 of the 12 rounds, and I was pretty surprised when I heard the scores announced. It was confusing how three judges could see the same fight that I did and score it the way they did.
Burns suffered a broken jaw early in the fight and made it difficult for him to take head shots.
Burns' manager Alex Morrison said to the BBC Sport "Ricky feels it's the moral thing to do in giving Beltran another shot. He wants to put the record straight after fighting for 10 rounds with a broken jaw…We want it. Beltran wants and the fans want it. The deal is done. We're 99 percent there and we're just waiting for the final confirmation."
Did Burns struggle against Beltran due to his broken jaw or was he simply not good enough to handle the power and the pressure from Beltran? I don't think Burns broken jaw had anything to do with the way that he was dominated in that fight. What I saw was the pressure and the powerful body shots that Beltran was landing that seemed to take the air out of Burns' game.
Beltran had Burns clinching for dear life from the 2nd round on, and the clinching got worse as the fight progressed into the later rounds. If you thought that heavyweight champion Wladimir Klitschko did a lot of clinching in his recent title defense against Alexander Povetkin you should take a look at the Burns-Beltran fight because Burns was clinching like mad in that fight.
At least with Wladimir, he would throw a token punch before lassoing his arms around Povetkin for a clinch. With Burns, I saw him just diving straight in for clinches in a lot of cases without even bothering with a punch. Why the referee that worked the fight didn't take off points or disqualify Burns for his constant clinching I have no idea. But I do hope that Burns isn't going to be clinching like that in the rematch because it'll make a mess of the fight, especially if the referee stands there like a spectator and lets Burns get away with that. I've seen Burns clinch a lot in other fights, and it's kind of annoying to watch because it prevents his opponents from being able to fight properly with him hanging on them.