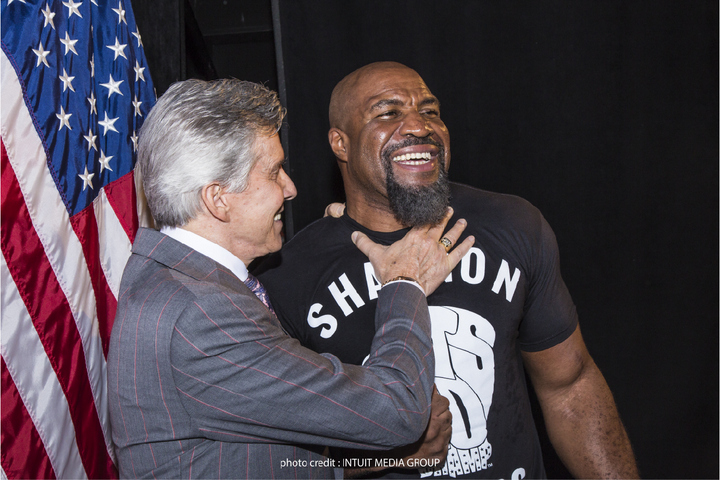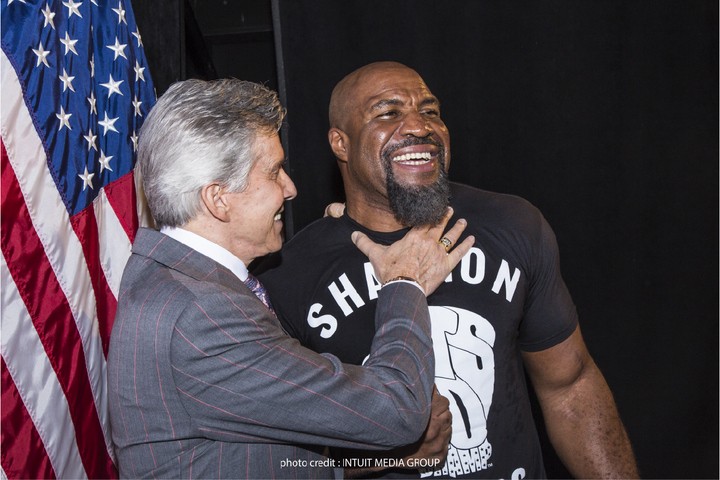 Veteran heavyweights Shannon Briggs and Fres Oquendo have been ordered by the WBA to fight for the vacant "regular" version of the belt. Briggs, who has been chasing a big fight for the longest time – first one with Wladimir Klitschko then one with David Haye – has now got one, sort of.
Though Briggs Vs. Oquendo will not set the sport alight, it is a fight that will contest a title, with the winner possibly going on to a bigger fight or fights. Negotiations between the two are set to begin (if no deal can be reached the fight will go to purse bids) but already Briggs is over the moon happy and planning a venue for the fight.
"Dreams do come true and it's finally time, there's history in the making" Briggs, who turned 45 last month, told Sky Sports. "I am looking forward to winning the title and making a lot of people see that it can be done. I would love for the fight to be in London. It would be great for it to be in the UK, anywhere in the UK."
Not only does Briggs already have a venue in mind for the fight, but he is already looking at who he could make his first title defence against: the aforementioned Haye. Briggs is still angry at the way Haye "failed to live up to his word" and fight him after Briggs had boxed, as agreed, on Haye's under-card back in May. Briggs chased and chased, but Haye instead signed to fight Tony Bellew in a lucrative fight set for March.
Briggs says that after he beats Oquendo to win a version of the title, Haye will be asking him for a a shot at it.
"Here I am fighting for a world title and he's fighting a cruiserweight, Tony Bellew, and there's a possibility he may get beat," Briggs said of Haye. "And even if he doesn't, eventually he will have to come to The Champ, because once I knock Oquendo out, he's going to want a shot at me."
But will Briggs, 60-6-1(53) KO Oquendo? "Fast Fres" has not boxed in a long time – 2014 when he dropped a decision against Ruslan Chagaev in a WBA title fight – but he has never been a fighter who is easy to take out. Stopped just twice in his 37-8(24) career – by David Tua and by John Ruiz, both way back in the early 2000s – Oquendo can prove a tricky customer to fight. Like Briggs, though, Oquendo is well into his 40s and it's not clear how much he has left at this point in his career.
If Briggs doesn't get Oquendo out of there quickly, it's possible Oquendo will win a close decision. But whoever it is who wins this upcoming fight, he is gong to be targeted by a big number of heavyweights instantly after getting hold of the belt.