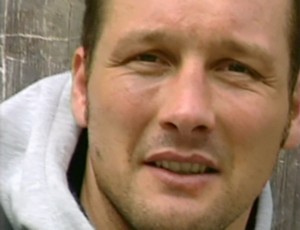 Sheffield Man of Steel Clinton Woods had some storied career and the self-confessed former street tearaway who only got into boxing to get fit, his aspirations limited to winning the British title, is in the process of telling it in an autobiography due out this summer.
Co-writing the book with writer Mark Turley (author of "Journeymen: The Other Side of the Boxing Business") Woods, who retired in August of 2009 with a fine 42-5-1(25) pro record, achieved far more than he was expected to achieve and far more than he himself ever believed he would achieve. Woods, possessing a granite chin, a good engine and attention-gaining punching power, not only won the British title at light-heavyweight, but also the Commonwealth, the European and, finally, the IBF world title at the weight.
Woods met a number of big names – Roy Jones, Glen Johnson, Antonio Tarver – and it will be very interesting to read what the 44-year-old has to say about his big fights and his big fight opponents. Especially interesting will be Woods' thoughts on the once possible mega-match he might have had with Joe Calzaghe.
Woods, who lists his IBF title winning fight with the unbeaten and hyped Rico Hoye as his finest win, will surely have plenty to say about Jones, too. Woods met a prime Jones in 2002 and, interestingly, he said to this writer a year or so ago, how he wishes the fight "had taken place years later, and in a state that did drug taking [tests]."
Woods, who lists his rubber-match win over the teak-tough Johnson as his "most satisfying win," also had a big fight with Antonio Tarver, ahead of which he endured a quite bizarre training camp. Had he won the 2008 fight in Florida, Clinton would have become an even bigger name; particularly in the U.S. Woods, recalling his camp for the fight, said his sparring partners "were a joke," and that he "should have pulled out. My back went and the pain just destroyed me."
Woods will undoubtedly go into greater detail on this and his other big nights at home and abroad. The book will certainly be a notable addition to the boxing autobiographies we already have. Woods may not have been a shining star the way Jones, Calzaghe and others were, but the story behind his often underrated career deserves telling nonetheless.