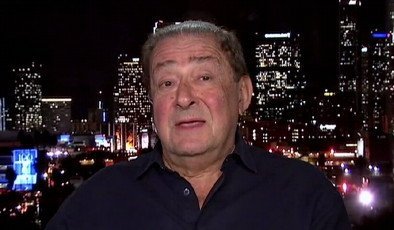 As soon as Jamaica's Nicholas Walter's appeared at the weigh in ahead of his WBA 126 lb fight last Saturday against Miguel Marriaga, those in attendance and watching proceedings elsewhere could see immediately that he was drained.
After missing weight and dropping his title on the scales, the fans who had been looking forward to the mooted unification fight with WBO featherweight champion Vasyl Lomachenko, were left scratching their heads, wondering if it will indeed now happen if the "Axe Man" is no longer able to make the weight and intends on moving up.
Talking about the proposed dust up to fighthype.com, promoter Bob Arum has poured cold water on the idea of it being made at a catchweight (that would suit the bigger Jamaican fighter), insisting amateur standout Lomachenko wants it at 126 lb and 126 lb only.
"Lomachenko is not interested in fighting Walters at a catch-weight. He wants to fight him at 126. The (Walters) fight just happened so we'll take a breath and we'll see."
Pressed on his own views on the catch-weight trend and whether or not he'd be on board if it was the only way to make Walters v Lomachenko a reality, Arum said;
"No. I'd want them fighting for the featherweight title, there's no reason to do a catch-weight."
Sounds to me like we are not going to see Walters v Lomachenko any time soon as I just cannot see how the "Axe Man" can stay at 126 lb. Unless the Ukrainian fighter moves up to 130 or agrees a catch-weight I think we are going to be waiting a while for this one.
Twitter @Undilutedpoison