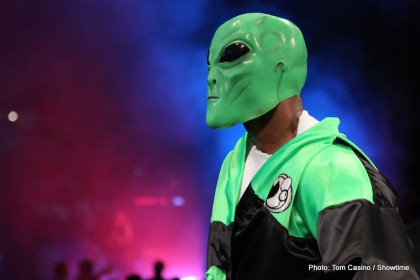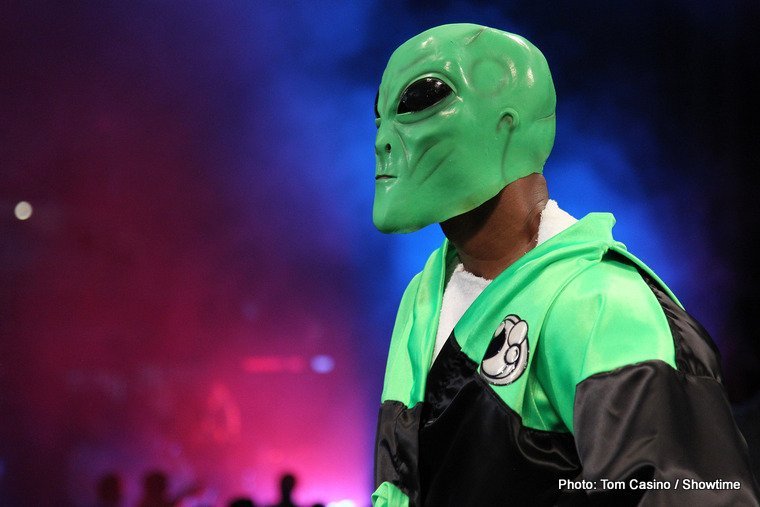 When Bernard Hopkins suggested that he is the only fighter out there that can step inside the ring with Floyd Mayweather Jr. and come out a winner, most boxing fans as well as journalists believed that Hopkins was simply creating waves in front of the microphones and the cameras.
The idea itself seemed not only absurd, but also fictional, like a good story to tell, fantasize about, while being fully aware that it never happened, and never will. The potentiality of this has all the wrong ingredients for Mayweather Jr., with fighters of different ages and different weights, and those that have no similarity in the winding down of their careers.
Hopkins is a living legend, but is well beyond his peak years. At this point in his career, after suffering a total of 4 losses, 1 draw, and 1 NC, out of his last 14 fights, he is simply fighting because that is the only thing he knows of. While I would not dare call Hopkins a journeyman, he is crossing the ropes due to his need, his addiction to the sport of boxing and the crowd effect that it delivers.
For Mayweather Jr. (45-0-0), probably the best fighter/businessman in the history of boxing, the only current boxer that openly states that his main concern is not the belts but the dollars, facing Bernard Hopkins would not yield the payday that he expects each and every time. Even Amir Khan, the next speculated opponent for Mayweather Jr. would deliver a much higher paycheck for the Money Team.
Having said all that, for Bernard Hopkins, his proposition was far from a joke:
"I'd rather have Floyd than that other guy [Shumenov.] I'd rather have Floyd Mayweather. If I have time between now and May, I walk around only five, six pounds over my fighting weight. You give me May of next year, 2014, to make 160? Oh, that fight is on. That's Hagler and Hearns. That's Hagler and Leonard. That's Leonard and Hearns. I mean, we haven't had that type of urban [matchup between] two fighters in many years. We have a guy that's almost 37 in February, and a guy, myself, that's 49 on Jan. 15, a couple of months," stated B-Hop in an interview with RingTV.
It appears that Hopkins is planning on keeping mentioning Mayweather Jr. in hopes of possibly reaching a point in time when the fight might become a viable one.
More @ http://cgboxing.blogspot.com/
https://www.facebook.com/VitaliFightPress