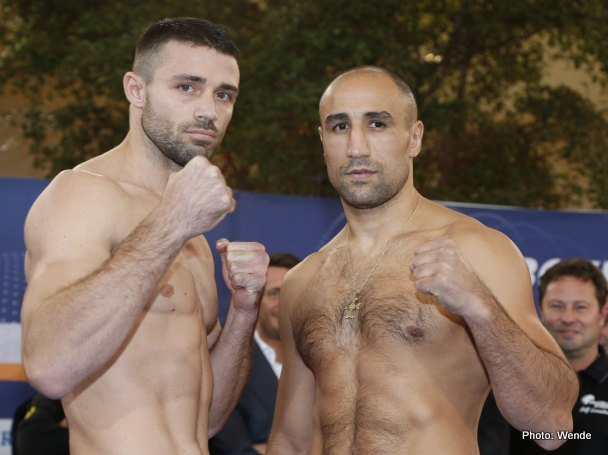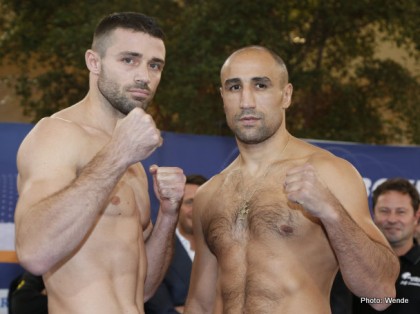 33-year-old Arthur Abraham (37-4, 28 KO's) will be taking part tonight against little known fringe contender Giovanni De Carolis (20-4, 10 KO's) in a scheduled 12 round bout at the EWE-Arena, Oldenburg, Niedersachsen, Germany. This is a warm-up bout for Abraham to get him ready for his third fight against WBO super middleweight champion Robert Stieglitz in 2014.
The fighters have faced each other twice with each guy winning one fight and losing the other. Now Abraham is ready to put himself in position for yet another Stieglitz bout and he just has to defeat #13 IBF De Carolis. This should be fairly easy for Abraham, but I also thought that he would easily win his last fight against Willbeforce Shihepo last August, and boy was I wrong.
Abraham looked totally shot in that fight and was given a terribly controversial decision. I still don't know of anyone, besides the three judges, who thought Abraham deserved the decision. Words can't describe how terrible he looked. There was zero improvement in Abraham's game from his loss to Stieglitz in March of this year, and he looked like he was incapable of fighting hard for more than 10 seconds of every round without needing a rest break.
Abraham has the power to destroy the 29-year-old De Carolis in five or six rounds if he would only let his hands go. Abraham can't expect to win if he's just sit back with his turtle defense and try and steal rounds by throwing wild flurries like a mad man in the last 10 seconds of every round.
Abraham to stop sitting back and just waiting for his opponents to stop throwing punches. I never really understood why he does this. He tends to take turns with his opponents in throwing shots rather than punching with them like normal fighters do. This should have been coached out of Abraham ages ago by his German trainers, but it hasn't.
I think Abraham's promoters should have dumped his trainer a long time ago and opted for someone that could make some real changes in his game because he looks worse than he ddi when he first started. I can only imagine how much better Abraham would be if he had a good American trainer like Freddie Roach training with an iron rod. Roach would get a performance out of him if it killed him in trying. But it's just not working with who Abraham has now. It's time to make some changes before it's too late.
There's not much to say about De Carolis other than he's been matched against weak opposition for pretty much his entire career. He stepped it up once or twice and was whipped by Max Bursak and Lolenga Mock, if you want to call that stepping it up. He's basically just an average fringe contender and someone that Abraham should be able to destroy without any problems. If Abraham can't stop him or look good in beating him by a decision then that's a good sign Abraham will get whipped by Stieglitz when they face each other next year.