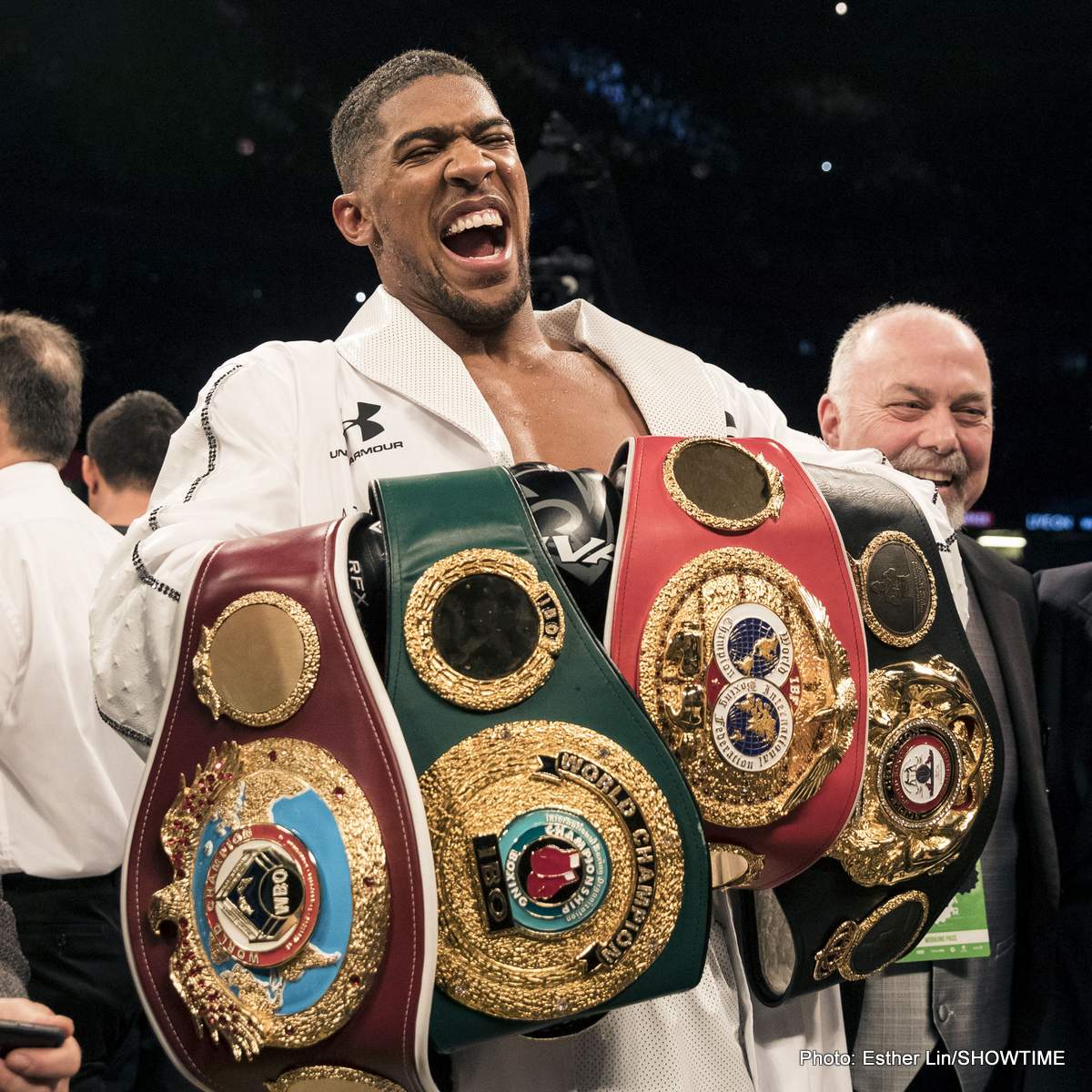 Reigning WBA/IBF/WBO heavyweight champion Anthony Joshua says both Deontay Wilder and Tyson Fury – his two biggest rivals right now – should be given credit for making their upcoming fight. Speaking with talkSPORT, Joshua said he will be "watching closely" when Wilder and Fury collide, as he wants a big fight with the winner next year.
AJ said how he very much likes the idea of facing a victorious Fury next April, or, if Wilder defeats Fury, Joshua says he "can come over here and have a massive showdown." Joshua did sound as though he is pulling for his countryman to get the big win over the reigning WBC king.
"Good luck to them both….they've done well to get that fight underway," Joshua said. "I've tried to work with both of them to get fights done, so it's good they could finally pull their fingers out and get a fight done. They both need it, boxing needs it. I'll be watching closely and hopefully it sets me up for a major fight with one of theses two because they're both big names. It's a great time to be involved in British boxing. Fury's flying overseas to keep that name afloat. I'm defending my titles here to keep my name afloat. Hopefully we bring the belts back. Well, Fury brings the belt back and we have a massive showdown in April. Or, if Wilder does it, he can come over here and have a massive showdown."
Joshua against the Fury-Wilder winner – whoever it is – would of course be nothing short of enormous. Joshua has to get through Alexander Povetkin first, on September 22, and we are still awaiting the official announcement of Wilder Vs. Fury. But soon, hopefully next spring, two of these unbeaten heavyweights can and will get it on for, as the saying goes, all the marbles.
Joshua against Wilder, Joshua against Fury. It don't matter which. We fans merely want to find out who the superior fighter really is.