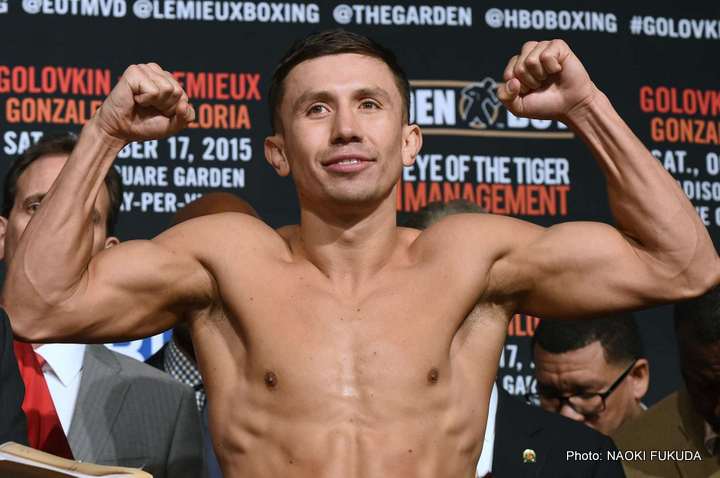 How does one beat Floyd Mayweather Jr.? Since the elusive blueprint has not yet been drawn up, and dozens upon dozens of strategies and styles tried and failed, must there be something very special, extraordinary about a fighter that would truly give him a high chance at dethroning the master tactician in Floyd Mayweather Jr.?
Boxing writers, fans, analysts, and even fellow fighters had too many years to offer their opinions of how this man can be beat, convincingly. Yet all fell short, one after the other, like a long row of dominoes tipping over each other in a predictable fashion.
In a recent On The Ropes Radio interview with Al Bernstein, the well-seasoned boxing commentator was asked about a hypothetical scenario, of Mayweather Jr. vs. Golovkin, and who he thought would win.
"I don't think he beats Golovkin, I think Golovkin beats him. He's too big and too strong and he knows how to box. I'm not sure Mayweather at this age can even defensively outbox him over the course of a twelve round fight. It's gonna be hard for him," reasoned Bernstein.
This fight has been discussed before by many, and of those many, a respectable chunk tend to side with Bernstein's opinion. But how can this be so? According to Bernstein, all it takes to dethrone Mayweather Jr. at this point in time is someone big and strong? Someone who knows how to box? And someone who can go all twelve rounds?
From what I can gather, Mayweather Jr. hasn't shown any issued with his stamina, ever. He has never been out-boxed, even by technical fighters an echelon above Golovkin. He has most certainly faced some of the best punchers in his division at the time.
It seems that aside from his impressive KO percentage, despite being a rising star, Golovkin would do just as well as any other former victim of Floyd Mayweather Jr.; not so well.
So why all the hype? Why do so many people want that fight to take place? Are they hoping that Golovkin's power will break down Floyd's defense and allow Gennady to land, and send Money May to the canvas? Is this a villain vs. superhero scenario?
While it is unlikely that those two will even square off, the idea seems to be afloat for many. It is certainly and achievement for Golovkin to be a part of such an intriguing topic. At this point in time, Mayweather Jr. is officially retired, and Golovkin is patiently waiting on Canelo or Cotto.