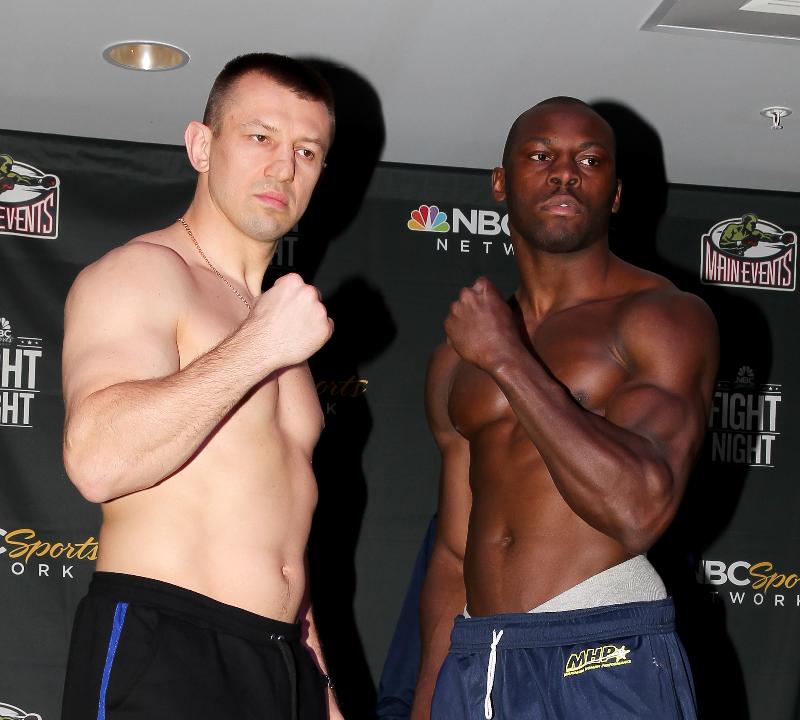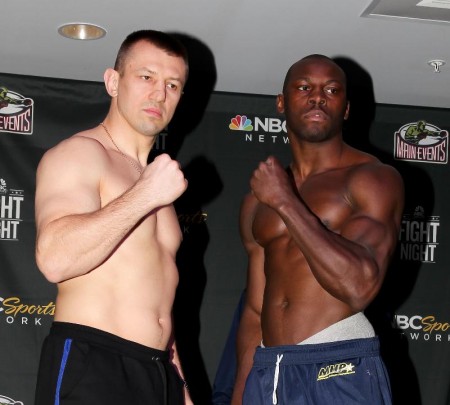 By Bill Phanco, photo: Rich Graessle — 36-year-old former two division world champion world champion Tomasz Adamek (47-2, 29 KO's) will be fighting a rematch against former IBF cruiserweight champion Steve Cunningham (25-4, 12 KO's) at the Sands Casino Resort, in Bethlehem, Pennsylvania. Adamek will have his IBF North American heavyweight title on the line.
Adamek has a previous 12 round split decision victory over the 36-year-old Cunningham four years in December 2008.
In that fight, Cunningham totally out-boxed the slower Adamek. However, Adamek knocked Cunningham down three times in the fight, once in the 2nd, 4th and 8th rounds, to win a narrow 12 round split decision. You know that a fighter has been out-boxed when they knock another fighter down three times and yet still barely win the fight. Adamek's work rate was poor in the Cunningham fight and he was limited to mostly throwing an occasional bomb. That was enough because Cunningham couldn't take Adamek's power.
#3 IBF Adamek isn't the puncher at heavyweight that he was in the cruiserweight division. He's still winning for the most part, but he's been selective in the opposition that he's faced. Adamek did fight WBC heavyweight champion Vitali Klitschko last year in September and ended up losing by a 10th round TKO. Adamek was too small and weak to compete against the 6'7" Vitali.
Adamek has won his last three fights since the loss to Vitali, and has beaten Nagy Aguilera, Eddie Chambers by a controversial 12 round decision, and Travis Walker. Adamek appeared to lose the Chambers fight, but the bout took place in Adamek's home state of New Jersey, so it's not surprising that he won.
#13 IBF Cunningham isn't going into this fight in the best of conditions with him having lost two out of his last three fights. At 6'3" 207, it's difficult to imagine Cunningham ever winning a world title. He's too light and he's not a big puncher at this weight. Adamek is the stronger puncher of the two, and he should be able to beat Cunningham without any problems. Cunningham will probably be the busier fighter but he'll have problems with Adamek's power.