Keith Thurman is finally coming back after two years of not fighting, and he says he's looking for a good match-up in July.
If the former WBA/WBC welterweight champion Thurman (29-1, 22 KOs) is offered a title shot by champions Errol Spence Jr, Yordenis Ugas, or Terence Crawford, he'll grab it with both hands.
The 32-year-old Thurman lost his last fight to Manny Pacquiao in 2019, and since then, he's been dealing with recovering from hand surgery and laying low due to the pandemic.
Being a Florida native, Thurman could have returned to the ring months ago if he'd wanted to, but instead, he's chosen to stay active. He can no longer sit on the couch at this point because he's losing out on valuable time in his career.
Arum approached Thurman for Crawford fight
It would be interesting to know how much Crawford's promoter Bob Arum offered him for a fight. The way that Thurman talks about it, he wasn't pleased with the offer.
Thurman probably doesn't realize it, but his star has faded, and he's now just one of the many contenders in the division.
His career is going nowhere at this point, partly because of his injuries and his long periods of inactivity. The 32-year-old Thurman is getting older, and his chances of winning a world title again are low.
"I'm looking for a good fight; that's all I'm looking for is a good fight," said Thurman to Fighthype in his summer comeback. "I like challenging myself, and I think that's what's going to get back a decent enough challenge.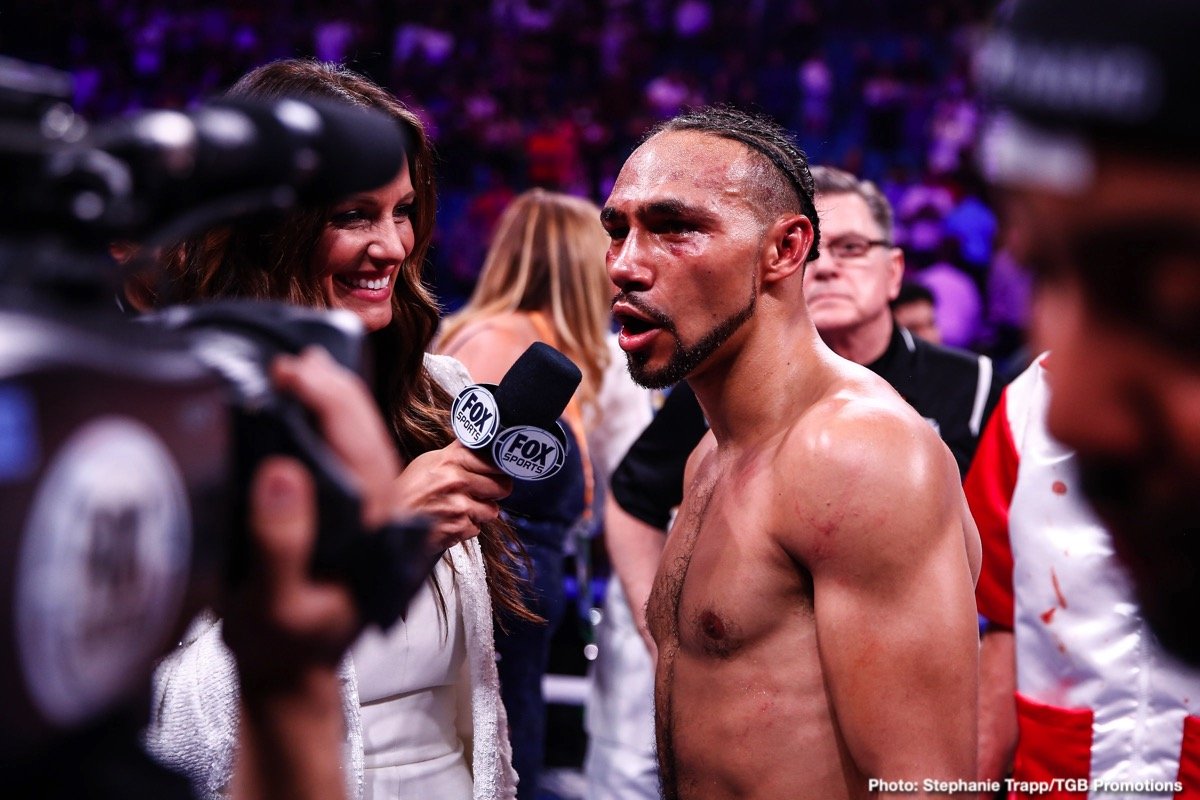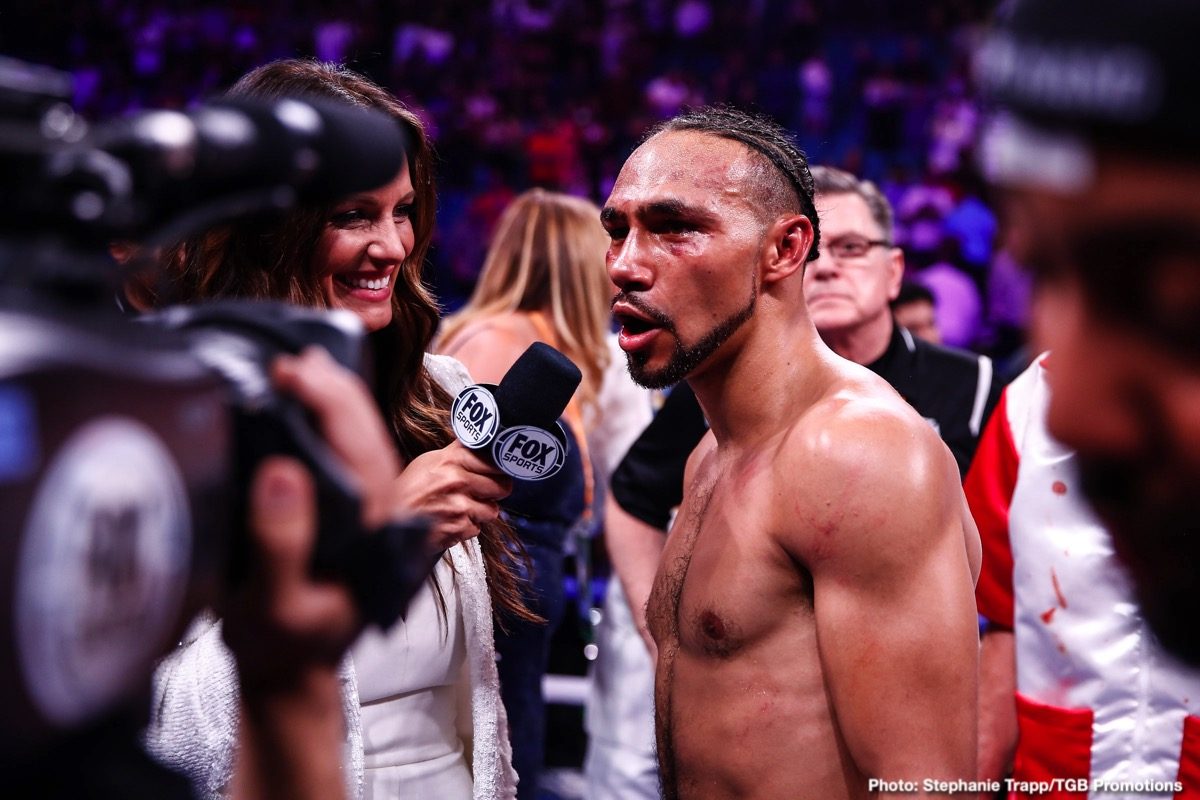 "We got to see who is going to sign the contract and what we're going to negotiate to get for my up-and-coming fight, and what it's for. Is it a title eliminator so I can get right back in the mix for the boys at the top of the division.
"I think Pacquiao will do whatever he wants to do. We all know what happened with the inactivity and stripped of the belts [WBA].
"You know how it is. He's got that history with Bob Arum, and it's a great fight for them [Top Rank and Crawford]," said Thurman.
"It's a great fight for the welterweight division, and a world title would be on the line. I want my get-back. It's all about whoever we're going to get.
We're going to keep moving forward. I'll take champions right away," Thurman said. "I'm not really worried about that. That's why there was talk of us going after Crawford, but we couldn't make anything happen.
"Bob [Arum] was like, 'Crawford would like to fight you,' but it is what it is. I don't think it was worth my time at the time.
"I don't think it was serious. I think Bob was doing a half-a*** job of reaching out. I don't think he was serious at all. If there are more serious opportunities out there, I would love to take them," said Thurman.
A lot of opportunities for Thurman
Thurman has opportunities, but unfortunately, none of them involve him challenging for a world title. The fights that Thurman can get are against the young guns Vergil Ortiz, Jaron Ennis, and Conor Benn.
Those are easy ones to make. Thurman would like a rematch with Manny Pacquiao, but that's not happening. The grief that Thurman gave Pacquiao during the build-up to their fight two years ago likely turned the Filipino star away from wanting to fight him ever again.
Other options for Thurman's July fight:
David Avaneysan
Danny Garcia – at 154
Amir Khan
Kell Brook
Maurice Hooker
Mikey Garcia would be a possibility for Thurman if he weren't waiting in a holding pattern to fight against Manny Pacquiao.
The former four-division world champion Mikey is just looking to the Pacquiao payday and then likely continues hustling fights against welterweights he has no chance of beating.
"I respect Crawford and love what he does in the game," said Thurman. "I still believe it's Thurman vs. everybody. I think if you put me in the ring, I'm going to make it entertaining with all these other match-ups.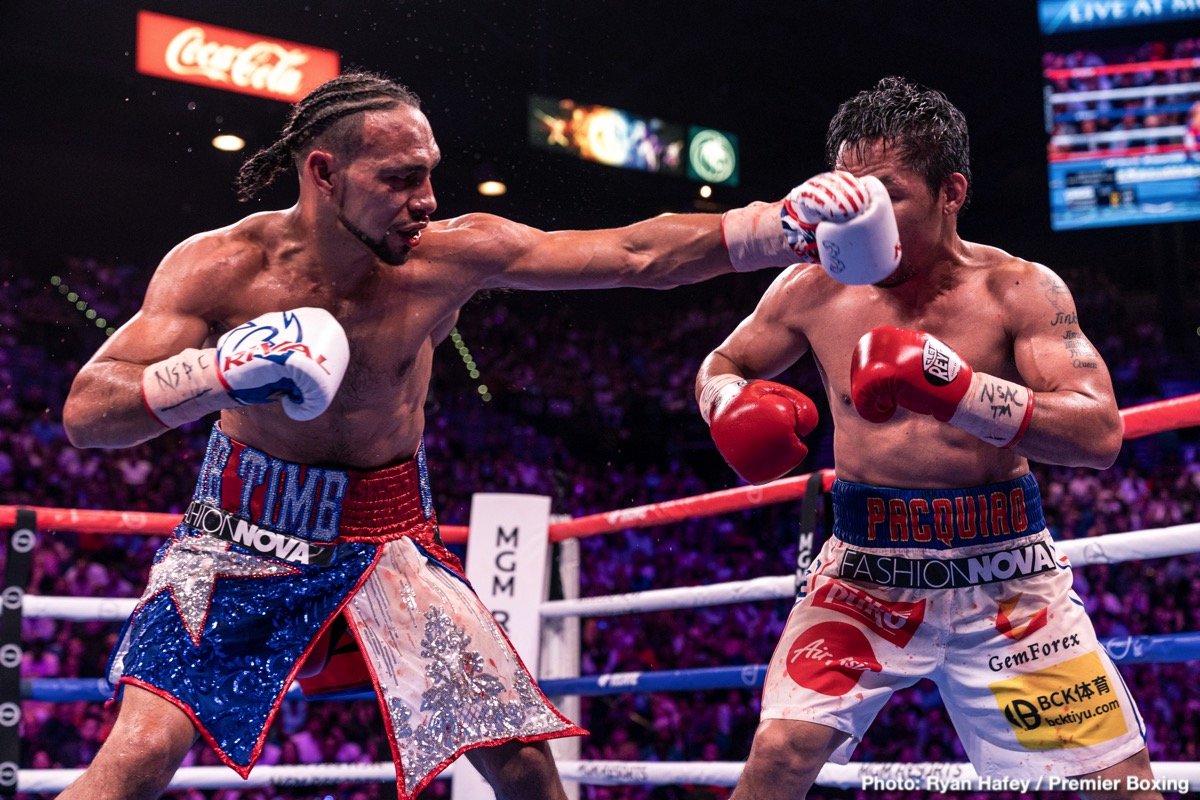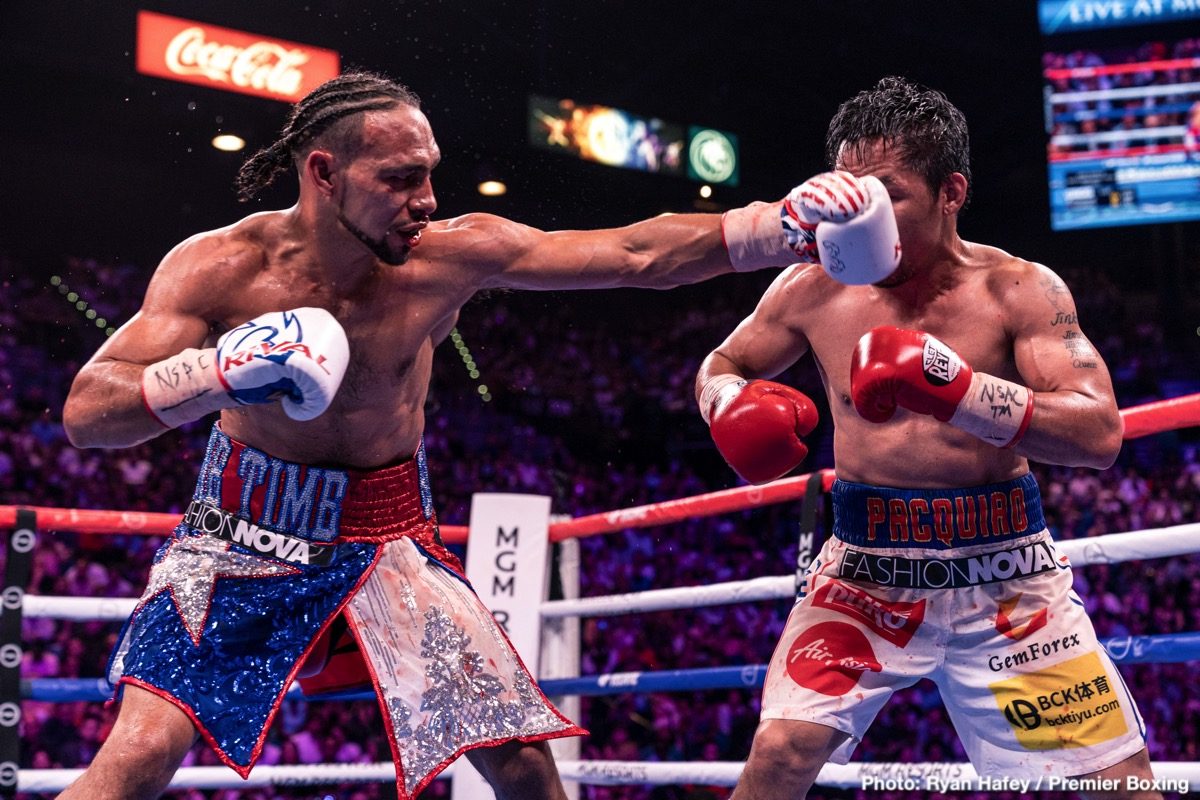 "I just love it, and I can't wait for my opportunities to get back in it. If not today, tomorrow.
"Everything is right around the corner. I'm still at the top of the welterweight division," Thurman said when asked what he will do if he can't land a fight against one of the well-known 147-pounders.
"We can all get the ball rolling however we want to. You know how it's been with COVID and live-action fighting. So real action throughout the whole division, we got to get that ball rolling.
"We get the ball rolling; soon enough, there's going to be some big clashes coming your way. That's what I look forward to," said Thurman.
One Time wants Ugas, Porter, Spence, or Garcia
Thurman is using the shotgun approach to landing a big fight for the summer. With the wide net that he's spreading, he's likely to get one of those big names.
Ideally, Thurman wants a title shot against Spence or Crawford, but those aren't going to be easy to get. One Time has burned his bridges with Spence by ducking him during the prime of his career.
Now that Thurman is starting to show age in his 30s, he's ready to fight Errol, but he's not going to help him. In fact, Spence has made it clear that he will never fight Thurman.
What we're probably looking at for Thurman is possibly Porter or Danny Garcia. He won't get a fight against Yordenis Ugas because he's being targeted by Spence this July for a likely pay-per-view fight on Fox Sports.
"We're going to get a lot moving," said Thuran. We got the vaccines out there now. A lot of people are starting to feel a lot safer. Different arenas are opening.
"As I said, we got to get that ball rolling, get everybody back in the game and then have these big clashes once again.
"You know I'm all for it. If it was Thurman – Ugas, Thurman – Porter, Thurman-Spence, and that random talk of [Danny] Garcia at 154. We're ready to get back in the ring, get back to action, and get these hands on somebody.
"We got to get these hands on somebody, and that's all it comes down to it. I'm waiting. I think we're going to get something soon.
"There's a lot talk manifesting, and if there's this much talk manifesting, there's going to be even more talk after that there will be some news coming for you guys soon," said 'One Time' Thurman.