Ricky Hatton says Deontay Wilder showed a lack of class after taking shots at his former coach Mark Breland recently in suspecting that he played a part in his defeat to Tyson Fury in 2020.
Hatton says he wonders whether the former WBC heavyweight champion Wilder (42-1-1, 41 KOs) is in a good place mentally after the loss to Fury because his comments sound like someone that isn't rational.
It's unclear what happened to Wilder from his loss to Fury because some of the things he's asserted give the impression that he's not sound of mind any longer.
Did Wilder take too much punishment in his loss to Fury (30-0-1, 21 KOs) that changed the way he thinks, or is this the way he always was?
Wilder believes that his water was tainted during the fight, which left him in a weakened state during the fight. He also has complained that his legs were weakened from the outfit he wore during the ring walk.
Hatton hopes Wilder is mentally in a "good place"
"Deontay is a great fighter, a great champion, and one of the biggest knockout artists in heavyweight history," said Ricky Hatton to iFL TV.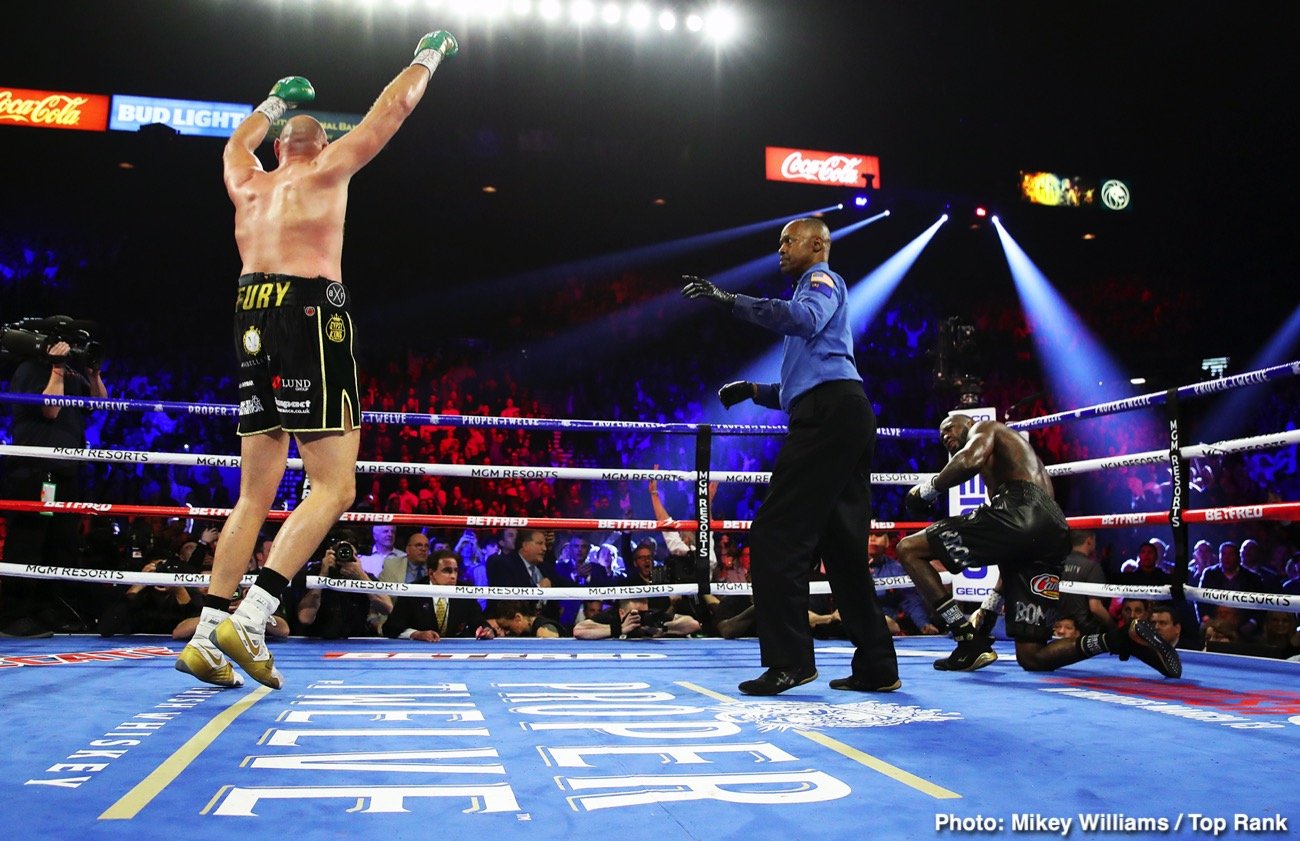 "When you look at knockout artists, he's probably up there among the best there's ever been. So I have a lot of respect to him, but if he's saying in the Tyson Fury fight that I was putting metal plates in his gloves, you have officials in the training room.
You have officials in the corner looking over the trainer's shoulder making sure everything is alright. I think to myself, 'Deontay, he's hilarious.'
At the time, there was me in the corner. To say that there was a little bit of underhandedness in the corner, and then he had a pop at everyone in our corner, and then went to Mark Breland who is a former champion in his own right.
I was just bitterly disappointed in him to think that would he did, let alone accuse someone in that corner for what he did.
"People in his own corner that have done what they've done in the sport, to point fingers like that, it shows a little bit of a lack of class.
"I just hope he's [Wilder] in a good place mentally because he's not making rational statements there against some of the people.
"That's not coming from a normal frame of mind, to be honest with you. I just hope Deontay. It must have been a bloody hard bitter pill for him to swallow in the manner he did in his last fight [against Tyson Fury].
"I just hope he's OK within himself up there [in his brain] because I think with the comments he's making, he might not be," said Hatton about Wilder.
It could be that Wilder is still trying to make sense of what happened to him during the fight, and he's grasping for straws to try and rationalize