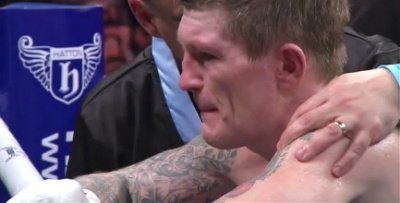 By Marc Livitz: The Manchester fighter once again had the adulation of his home crowd behind him on Saturday evening and by his own admission, he faced an opponent who was anything but a "ham and egger".
Vyacheslav Senchenko had the gall to step into the ring while wearing a Manchester United shirt, which made this writer hope for a Hatton knockout even more. Nevertheless, the Ukrainian fighter may already know what will be his first choice of what to take with him into the next life: his left hook to the body. When you absolutely must send your rival to the floor, accept no substitutes.
One's liver is quite susceptible to blunt force, yet Ricky didn't appear to get to experience the one to two second delay that separates the shot from the slump. The bet to place in regard to a valid explanation may be the easiest addition to your next parlay. The documentation present in virtually all forms of media confirms that one of the hardest working entities in all of the British Isles has been Hatton's liver. Do as you will and live as you may, yet the little party rascals to which Ricky has given anything and everything but austerity may have stiffed him on the check more than he would care to believe.