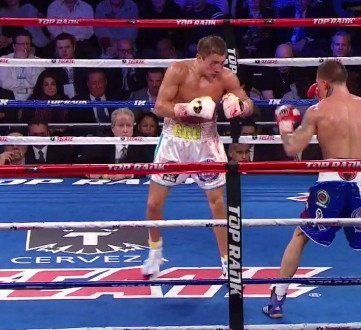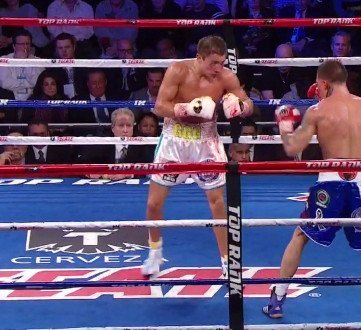 By Peter Wells: After a great night of boxing on Friday night for all UK fans on Boxnation followed by one of the best Prizefighters to date, the whole world was treated to another great nights action to round off a superb weekend. Boxing 2013 has well and truly kicked off, after a triple-header full of explosive punchers.
To kick off the three world title fights was the fight of the night between pressure fighter Roman 'Rocky' Martinez and the powerful counter puncher Juan Carlos Burgos. It was to be another classic instalment to the Puerto Rico-Mexico rivalry.
The challenger for the WBO Super Featherweight title, Burgos, started the faster, but both fighters landed heavy blows in the first round. It was an exciting round where Burgos' quick combinations won the round over Martinez' single big right hands. The fight stayed relatively in the centre of the ring where Burgos had his most success but occasionally the champion would force his younger foe onto the ropes where he would later have huge success.
Four rounds gone and although the fight hadn't quite caught fire, Burgos seemed to have taken all the rounds, which invoked a response from the champion in the fifth. Martinez started to force the pace more but Burgos had plenty of success too. Martinez banged his chest whenever Burgos landed a solid punch, calling for the challenger to engage in a brawl that would suit the champion down to the ground.