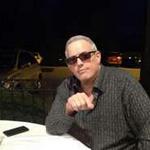 Joseph Gaxiola of Eastside Boxing was fortunate enough to catch up with professional business boxing man Rick "The Raccoon" Glaser. Rick recently gave us an insight on his history in boxing and his current status in the game but in this second exclusive interview, Raccoon provides us his thoughts on Mayweather/Maidana 2, the undercard for that event, and the actual ppv buys. Read below to find out what they were.
ESB: Rick, thank you for giving us some time out of your busy schedule to share your thoughts on the recent Mayweather/Maidana 2 event.
RG: No problem Joe, thank you for having me.
ESB: Lets get right into it Rick, what were your thoughts on the Mayweather/Maidana 2 bout and the overall event.