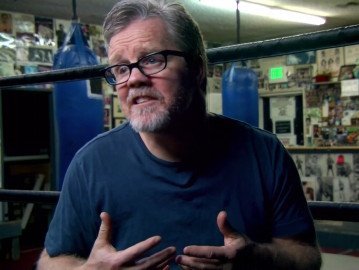 By Paul Strauss: Amir Khan apparently is looking for another trainer, because he doesn't want to continue sharing Freddie Roach's time with Manny Pacquiao. On the surface that seems reasonable; although, it presents obvious problems finding a suitable replacement. It's a safe bet he's going to find similar circumstances exist with all of the big name trainers.
Some boxing fans, not necessarily Khan's, claim Freddie can't teach the defensive skills Amir needs to protect what some fans believe to be his suspect chin. There's some truth to that, but it isn't because Freddie doesn't have the know-how. Rather, it's because Freddie's fighters are generally aggressive fighters, and everyone knows a fighter is most vulnerable when he's punching.
Of course there's the old adage that a good offense is a good defense. In football, it can simply mean out scoring your opponent, but it can also mean keeping the ball out of the hands of the opposition. They can't score without the ball. For it to work, the team better have a good line and a punishing running back, or maybe a good short passing game, because if they just throw it down field, hoping to score fast and big, it's not likely they will keep the ball long enough to accomplish what they want. In fact, the reverse might be true.
Read moreKhan will make a mistake if he dumps Freddie; Danny Garcia's strategy wrong for Morales rematch too