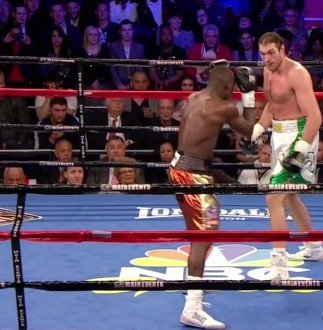 David Haye (26-2, 24 KO's) and Tyson Fury (21-0, 15 KO's) will be meeting up on September 28th at the Manchester Arena, in Manchester, UK. This Thursday, Haye and Fury will be announcing the fight. The fight itself promises to be a rather easy one for Haye, because Fury hasn't looked good against the mediocre opposition he's faced thus during his 5 year pro career.
However, Fury should at least win the press conference this Thursday and all the remaining press conferences as well. Haye will likely let Fury do most of the talking in building this fight, because his chances of getting the better of Fury in the trash talking department are slim and none.
Fury is one of those types of fighters that are willing and ready to say anything. He tends to get heated when his opponents try and trash talk him back.