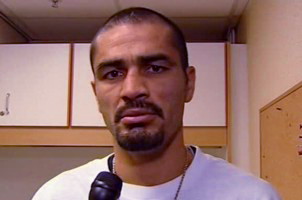 By James Slater – In very sad news, it has been reported how Mexican warrior and former light heavyweight king Julio Cesar Gonzalez died yesterday in a motor bike crash.
Apparently, the still-active 35 year old was struck by a drunk driver.
Gonzalez was the perfect example of a give-his-all warrior, a fighter who took on all comers and who absolutely never, ever knew when he was beaten. Most famous for his shock upset over amazing talent Dariusz Michelchrlski (apologies for the spelling, I'm writing on my I phone) , Gonzalez also rumbled with Roy Jones, Clinton Woods (twice) Tavoris Cloud and, in a truly sensatiinal, must-see war, Julian Letterlough (also sadly rip)..
Stopped just once as a pro ( by current IBF light heavy champ Cloud – in a war that saw Gonzalez take some hellacious shots, yet even then argue over the 10th round TKO he suffered !) julio was an incredibly strong, tough competitor. And how the fans (myself included; having had the pleasure of being sat ringside for two of Gonzalez' fights) loved him for it.
Way past his best by the time of the Cloud loss, the rock-chinned fighter who made a habit of sending shivers down the spines of fight fans refused to call it a day, losing two bouts up at cruiserweight that contested the Mexican title.
In his prime, however, no tougher, more willing, more passionate fighter could be found. You know what? I'd put Julio in The Hall of Fame. Maybe I'm guilty of giving Gonzalez too much credit at the time of his sad death, but what the heck!
Thanks for the unforgettable fights, Julio. And rest in peace .