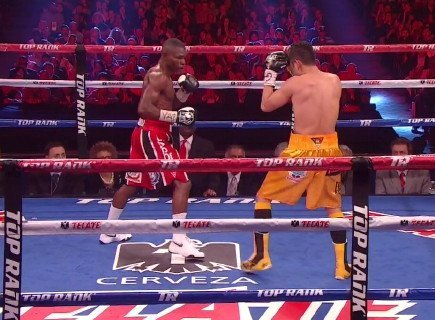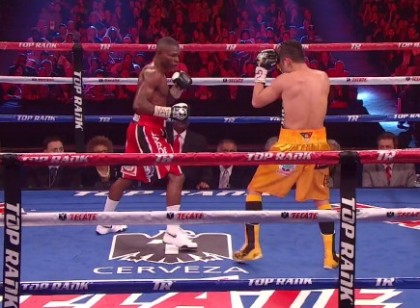 Not actually…Guillermo Rigodeaux 2-time Olympic gold medalist and now unified WBA/WBO Super Bantamweight champion has a lot more fish to fry to be considered great in the professional ranks. Having out-skilled and outclassed P4P fighter Nonito Donaire is just the beginning.
Prior to this fight Rigondeaux was considered by many just another decorated Cuban amateur fighter. Hosting an 11-0, 8-KO record, Rigondeaux had done nothing significant that would indicate he was any threat to the #3 or #4 P4P rated Donaire whose scalps on his boxing resume included names like Montiel, Arce and Darchinyan.
Before the fight, Donaire's own words placed doubts on the Cubans abilities when he said he saw flaws in Rigondeaux's fight game. After the fight Top Rank's Bob Arum expressed doubts in being able to 'sell his fight style' and promote Rigondeaux insinuating that Rigondeaux's defensive style isn't 'fan friendly'.
Many boxing insiders and analysts instead of giving Rigondeaux his 'just due' for beating Donaire are criticizing him for the way he won the fight which employed a "hit and not get hit" style of fighting, which is the definition of the "Sweet Science". In contrast to the Rios/Alvarado and Bradley/Provodnikov fights that saw ALL the combatant's trading shot's, this weeks contribution exhibited the sharp technical skills of a 400 fight amateur champion matched against a knock out artist and the puncher could hardly land a shot and looked the worst for wear at the end of the bout.
Top Rank who's attempting to build Donaire into the next big fighter who'll step into Pacquiao's shoes after he retires, made a miscalculation by matching Donaire against Rigondeaux who laid bare for all to see Donaire's liabilities. Don't expect an immediate rematch between these 2 fighters if ever. Rigondeaux will be highly avoided but should be able to get fights with other 122lb Champions and become the Undisputed Champion. Donaire after shoulder surgery will probably move up to 126lbs and eventually find himself in a fight against Abner Mares.