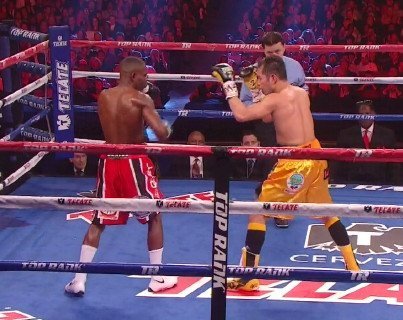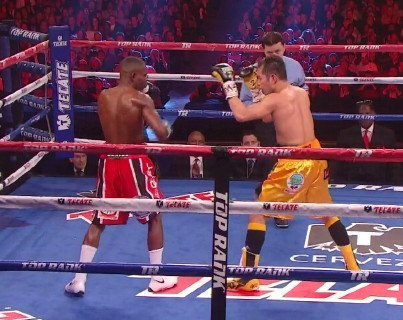 Nonito "The Filipinio Flash" Donaire had it all. He was riding high, a fan favorite, a top P4P fighter, 2012 fighter of the year and someone who seemed to have no weaknesses. His speed, power and ring savvy had been too much for anybody he faced. A few bruises here and there, an occasional hand injury to remind him of his dominant performances and a pocket full of dough to dull the pain. His face was becoming more and more recognizable to celebrity seekers.
He did and said all the right things. He pushed for VADA type testing for everyone. He often expressed a willingness to fight anyone, including Abner Mares; although, he did express a reluctance to fight Rigondeaux, but not because he feared him. No, it was for more of a practical reason. He didn't think Guillermo Rigondeaux deserved the shot. Donaire felt Rigondeaux needed to beat a big name first.
Well, the Cuban has now accomplished that feat. In only his twelfth professional fight, he managed to dominate one of the best P4P fighters in the world. Four hundred plus amateur fights and a couple of gold medals do mean something after all. A capacity crowd at Radio City Music Hall, New York City, New York agrees.
Hall of Fame Trainer Freddie Roach recently gave fans a hint when he explained one of his favorite things to do with fighters, when working the punch mitts, is to try and tag them. The point being to expose a defensive weakness they might have. But, Freddie admitted that no matter how hard he tried to pull that off with Rigondeaux, he never could do it. Once he tried to sneak in a body shot, and came away with a sore forearm from Rigondeux's elbow.
Nacho Beristain, the famous trainer of many great Mexican fighters also picked Rigondeaux to win. Teddy Atlas, ESPN announcer and famous trainer, also picked Rigondeaux to pull off the upset. Teddy felt Rigondeaux was one of the best amateur fighters he had ever seen. Of course being a great amateur doesn't always translate into a great professional. Check over the records to find many great amateurs whose styles didn't carry over to the pros.
But, with Rigondeaux, how could that not be possible. All of the skills he had in the amateurs are necessary for the pros. Starting from the bottom up, he has great footwork, the type that gives a fighter proper balance, versatility, control of distance, the ability to attack or escape at an instance. It also gives him the ability to get maximum power into his punches. Keep moving up, and you see that he has a tight defense, but one that involves all the good things, the things that make a fighter technically sound. He blocks, slips, ducks, weaves, moves in and out, all the while setting traps for vicious counters. His punches come with lightning speed and accuracy, and are delivered to the right spots. His ring generalship allows him to position opponents in such a way that the victim isn't aware of what is happening. Quick as the swipe of a cat, the opponent gets zapped with a lead right hook from the Cban southpaw, which shocks him into thinking how the hell did that just happen? How did I misread it? How is it that I wasn't able to counter, or beat him to the punch with my jab?
Meanwhile, before the ringing in the opponent's head stops, Rigondeaux has already managed to land a straight left to the guy's belly. Air is involuntarily expelled from the guy's lungs, and he's pissed, so he swings wildly in retaliation. That's just what Rigondeaux wants. He easily avoids the punch, and sends yet another crisp, power laden shot to the middle of his opponent's mug. Now, more than a little doubt enters into the opponent's mind, and the pug being victimized begins to realize he made a big mistake underestimating this guy. The pounding he's taking drives home the idea that this guy in front of him really is somebody special, a hard nut to crack, but a frightening thought has taken hold of him, and in this case Nonito Donaire realizes it's already too late. The best he could do was to catch him once with a hard left, one that many times ended things for him in the past. But, Rigondeaux quickly regained his feet and his poise and took back control. Donaire is shocked as he stands helpless, listening as Rigondeaux is announced the UD winner and holder of the WBO and WBA world super bantamweight titles.
Leading up to the fight, Donaire seemed unfazed by Rigondeaux' amateur credentials. He felt the Cuban was predictable, explaining he always does things the same. That might be true, but those things he does repeatedly are done very well, and with surprising speed and skill. It will take a little more than going back to the "drawing board" as Donaire commented. What is he going to draw?