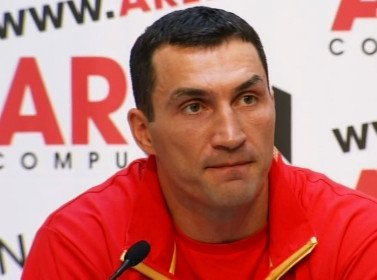 In a recent interview with Wladimir Klitschko, the Ukrainian heavyweight champion has revealed that he is been annoyed with the way his future opponent Kubrat Pulev has been acting leading up to the fight. The Bulgarian challenger is slated to face Klitschko this coming Saturday in Hamburg, Germany.
It seems as though Pulev has been voicing his concerns more and more as the fight gets closer. This has been happening so much, that Wladimir Klitschko could only compare it to the barrage of issues that David Haye had when their fight was on the horizon.

"I am experiencing a déjà-vu with Pulev. He is acting almost like David Haye, who constantly complained about something, and after the fight, about his swollen little finger on his paw, that was bitten by a bee, and because of which he could not win. It is analogous with Pulev. Too many excuses: about doping control, his absence at the press conference, and he didn't like the glove at the open workout. We shall see what awaits us at the weigh-in. I am confident that Pulev will show up for the fight, but the most important thing is that he doesn't skip the post fight press conference, because I have a lot of things I would like to share with him then," stated Klitschko.
Over the past decade, Wladimir has certainly been transitioning from a polite and calm champion, to one with strong opinion, and show of distaste and animosity. He is still always composed and concentrated, but getting under his skin might have become an easier task to achieve. Even Shannon Briggs has been able to penetrate Wlad's calm and sustained behavior on several occasions, showing that Klitschko is not as robotic and emotionless as some had believed before.
With just about two days until the fight, it is unlikely that any issues can stall or prevent the fight from taking place. Is Pulev setting up for an excuse to a loss with all his recent dislikes? Or is this just worry due to such a high priority bout?
More @ https://www.facebook.com/VitaliFightPress