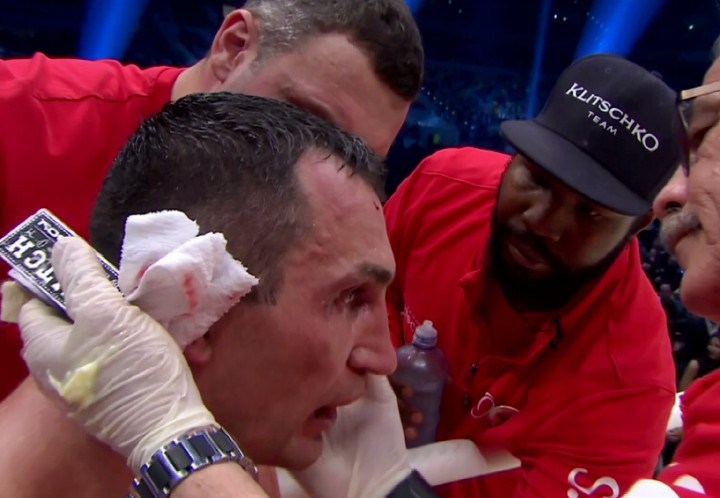 Former world heavyweight champion Wladimir Klitschko regrets losing to Tyson Fury for a number of reasons. Klitschko, a man used to winning, obviously didn't want to lose, period, but he is mostly bothered by two things: his own admittedly poor performance, and the fact that with his big win over him, Fury was given a global platform to vocalise his views and opinions. And Klitschko, as he wrote today on social media, regrets the platform his loss gave Fury.
It's no secret that Fury, with his views on everything from homosexuality to the devil, has upset and angered a number of people; Klitschko among them. Fury has apologised for recent remarks on homosexuality, insisting he loves everyone and meant no harm, yet Klitschko seems to have extra motivation to defeat Fury on July 9 so as to take away Fury's platform. Klitschko has vowed to end Fury's reign next month (the long awaited return fight takes place in just over three weeks), casting Fury as one of the shortest reigning heavyweight champions in history.
"The fact that I'm giving a guy like Fury a platform bothers me. I will end his reign on July 9 making it one of the shorter in the history of the heavyweight division," Wladimir wrote today.
If Klitschko can snatch back the titles in Manchester on July 9, fans will be interested to see what will happen to Fury. His reign would have been ended after less than eight months (still a longer time as champ than a few other heavyweights, such as Tony Tucker and Leon Spinks, for example) and Fury would have to decide whether he wants to regroup and go after another shot or, as he has already spoken about a number of times, retire and head off to California or somewhere else he is not that well known and enjoy his money and retirement.
But CAN Klitschko beat Fury in the rematch? Klitschko has been training very hard, as always – but he has perhaps pushed himself even harder for this fight; motivated to win, as his mantra says, Now more than ever. Fury, too, is training hard; seven days a week according to some reports. Who has the mental edge this time around? On would think Fury – he has beaten his opponent before, he is fighting at home in the rematch and he has the added confidence all fighters say they get upon becoming world champion.
But has Klitschko got a very real desire to silence Fury? Not since his fight with David Haye has Klitschko been so angered by an opponent. Will the desire to shut Fury up push the ex-champ that bit harder in the fight, allowing him to get revenge? Fury has spoken of motivational problems in the past (whether he was being serious or merely playing games we do not know) – Klitschko seems to have no such problems.