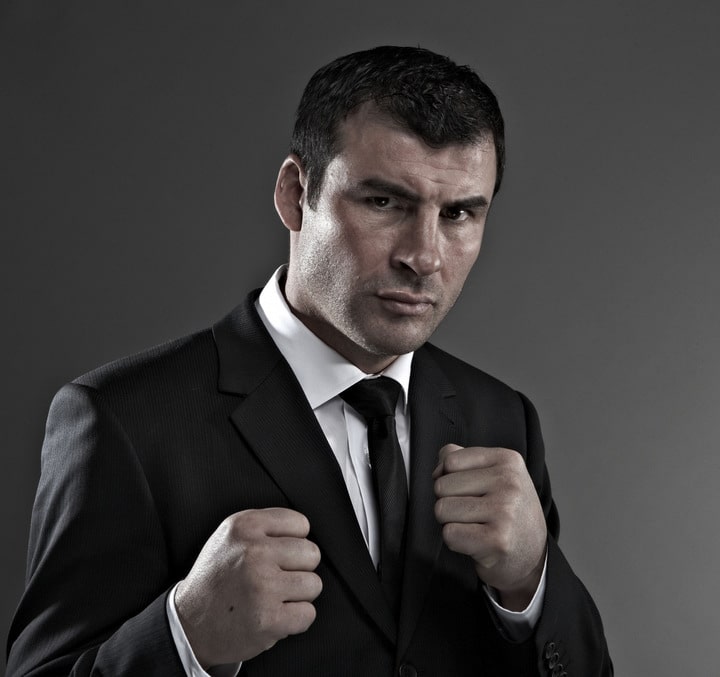 Right now, two hugely influential and respected publications are asking the question: who are the finest British boxers in history? British Boxing News first asked the question that is currently causing much debate, while in the US, Ring Magazine also asks the question (limiting the picks from the last 30 years).
It's down to opinion and nothing more of course, but these debates are always fun (at least they should be, even if they are also taken seriously).
You'll have to buy the Boxing News bookazine if you want to find out who "The British Boxing Bible" have at the top spot, but Ring Magazine have the following picks to choose from:
Nigel Benn
Joe Calzaghe
Chris Eubank
Carl Froch
Tyson Fury
Naseem Hamed
Ricky Hatton
David Haye
Anthony Joshua
Lennox Lewis
Other.
Currently, with approx 5,000 voters giving their opinion, heavyweight great Lennox Lewis has received the most votes (over 44-percent), while Welshman Joe Calzaghe, the former super-middleweight and light-heavyweight champ who retired with a perfect 46-0 record in 2008, is placed at second with a little over 36-percent of the given votes.
Lewis is of course an obvious choice – even if, to this day, a number of casual fans refer to Lewis as a Canadian (Lewis of course won his 1988 Olympic gold medal whilst representing Canada; the country he relocated to at the age of 12) – while Calzaghe is probably the only fighter who can rival Lewis (over the last 30 years at least; great Brits such as Jimmy Wilde and Ken Buchanan would possibly top Lewis and Calzaghe in all-time terms).
Just how great was Lewis, though?
The three-time heavyweight king who avenged the only two losses of his pro career (to Oliver McCall and Hasim Rahman) owns wins over the likes of: Evander Holyfield, Mike Tyson, Razor Ruddock, Ray Mercer, Tommy Morrison, David Tua and Vitali Klitschko. He retired with a 41-2-1(32) record.
It is, however, the war with Klitschko, the last fight of Lewis' fine career, that causes plenty of fans to quibble about Lennox' greatness. To this day, some fans accuse Lewis of doing the dishonourable thing in NOT granting Vitali a rematch after he had stopped the Ukrainian on cuts in their June 2003 battle.
Recently, via his twitter account, Lewis spoke about the last fight of his career:
"Sum say, "U were down on points" Being down 2 points midway thru a 12 round fight is nothing. BTW I wasn't there 2 win on points!"
Lewis, as fans know, won after the fight was terminated at the conclusion of the 6th round – Klitschko's face an utter mess (later requiring 60 stitches).
Whether Lewis granted Klitschko a rematch or not, Lennox' place at the top of the greatest British boxers of the last 30 years is both deserved and secure.