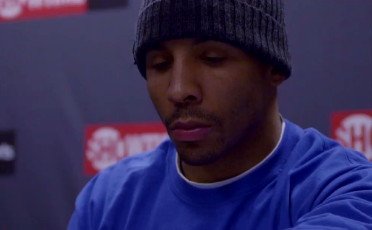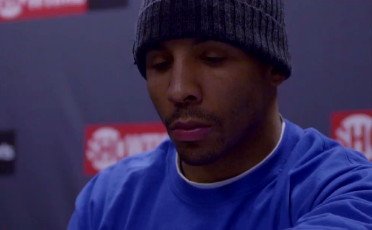 Just off the I-10 freeway in Southern California stands an electric-powered billboard that flashes images of upcoming events, and in-between promoting an upcoming Cher concert and the inaugural game for the Ontario Reign minor league hockey team is an advertisement that simply states, 'The Return', with a picture of the consensus No. 2 fighter in the world, Andre Ward, and the date of November 16.
The Citizens Business Bank Arena in Ontario, California will be the venue for 'The Return' of the fighter who is the closest ranked to the No. 1 boxer in the world in Floyd Mayweather Jr.
The opponent is Edwin 'La Bomba' Rodriguez, (24-0, 16KO) and the fighters held their press conference in Manhattan Beach on September 28, and then were both on hand during that night's action on HBO as Julio Cesar Chavez Jr. controversially scored a unanimous decision nod over Brian Vera in a 10 round middleweight, then super middleweight and eventually light-heavyweight non-title fight.
Ward served as an HBO commentator and Rodriguez signed autographs and posed for pictures with fans, doing his part to promote their end of the year match at the Home Depot Center in Carson, California, a place where only 4,000 to 5,000 fans showed, but those same fans may also be attending the November fight to be held some 30-40 miles away from Carson, so it was a good thing that both Ward and Rodriguez made themselves available to fans.
In a career beset by injuries oftentimes requiring surgery, Ward (26-0, 14KO) will be engaging in only his 27th career fight since beginning his career in 2004, his first fight since Christmastime 2012 and only his fifth fight since 2010, yet supports his undefeated record with a star-studded list of defeated opponents from his 1st place finish in Showtime's Super Six tourney and boasts so many super middleweight titles he cannot hold them up single handedly.
Although activity hasn't been a major attribute in his arsenal, one thing Ward says has helped him over the years is keeping active and being mindful of his body.
The fight took some time to hammer down as the money process became an issue, which resolved with Rodriguez getting an undisclosed amount to face Ward, although it was reported that his purse will be over the initial offer of $800,000.
It's not a bad amount at all for Rodriguez, who won the Monaco Million Dollar Super Four tournament after defeating Denis Grachev and bagging a cool $600,000 for his efforts.
Money aside though, Rodriguez firmly believes he can be victorious against Ward and quotes a Hall of Fame football coach to back up his beliefs.
One can imagine Rodriguez using the 100 foot high electronic CBBA billboard sitting beside the freeway promoting 'The Return' as motivation.
Can Rodriguez spoil 'The Return'?