Last November, fight fans around the globe watched two of the best in the game go hard and heavy for 12 rounds in a Light Heavyweight classic. Despite the great action from the first bell, it was the decision in the end that left many fans wanting to see more. The bad blood that exist between these two warriors is well documented. This time around, there's a new set of subplots which add more fuel to the fire. As we prepare to see this second installment of 'fire vs ice', we analyze Keys to Victory, Four to Explore, and an Official Prediction.
KEYS TO VICTORY – ANDRE WARD
A slow and cautious start in the first bout put Ward in a hole that many thought would be impossible to get out of. Great skill and a calm mind proved to be priceless in the end, but a set of judges that'll come in weary of making the wrong call may not give him the benefit of the doubt in close rounds this time. Based on that logic, Ward will need to start fast. All the things he did to get ahead late in the first fight he'll need to do coming out of the gates, tonight. A lot of head movement, a lot of crafty foot work, and an assorted attack, mixing good body work on the inside with well-timed power punches from the outside. If Ward can follow this blueprint and avoid the knockout, victory will belong to him!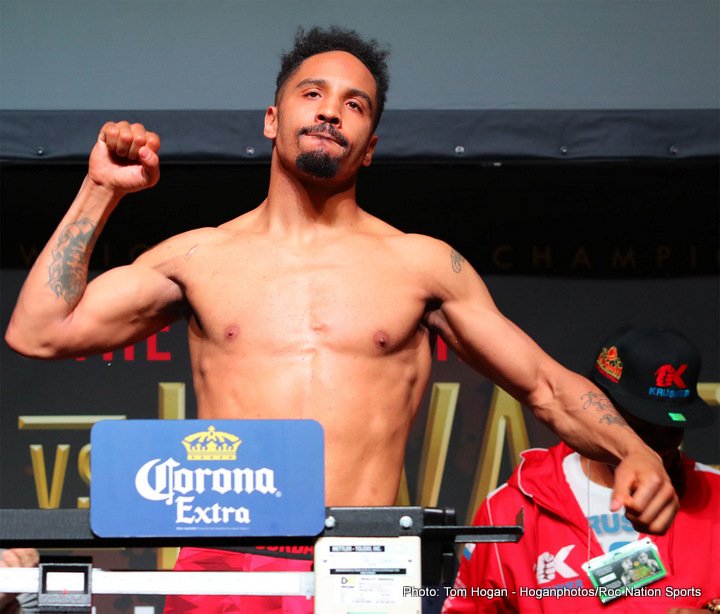 KEYS TO VICTORY – SERGEY KOVALEV
Sergey Kovalev did all the things you could ask of a fighter in the first fight…..until his energy level dipped and he started getting picked apart! Although Ward is known as the better pure boxer of the two, it was Kovalev that actually fought the better fight early on. On the strength of this admission alone, Kovalev technically doesn't need to change a whole lot. He will need to start with his long, power jab, and keep it pumping from beginning to end. Aside from working through his jab, Kovalev will need to make a concerted effort early in the night to go to the body. He found considerable success with body work in the first fight, yet abandoned the plan late. If Kovalev can do these things and maintain his energy late, even without the stoppage, he can earn victory.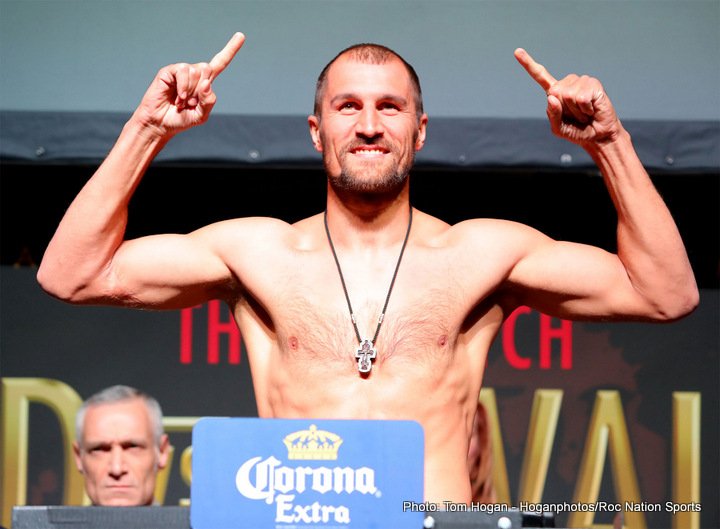 FOUR TO EXPLORE – (CRITICAL GAME CHANGERS TO WATCH FOR)
PATIENCE OR PATIENT: Anytime you have a cerebral fighter in the ring, all other attributes are somewhat nullified. This bout is no different. Kovalev's power is frightening, but he's facing a guy who won't make it easy to land. Based on this truth, Kovalev will have to be particularly patient with his execution. In the past, we've seen him do this with great success. But in their first bout, Ward did just enough to get into his head, stripping him of that patience. Which element will rule Kovalvev tonight? Will he fall victim once again to his failing 'patience'? Or will he control himself enough to eventually land the kind of shot that could make Ward a 'patient'?
BODY DOUBLE: In the first fight, Kovalev went to the body with reasonable success, yet didn't sustain the attack. Ward also found success going to body, until ditching the plan to do more consistent damage up top. With both men finding reasonable success to the body, but both also weary of the shots they'd have to take by committing to the body, which of these two men can we expect to remain committed? Kovalev is the more dangerous puncher, but Ward is clearly better fighting in the pocket. Despite all the other areas of importance, fans should watch closely and mostly for bodywork. In the end, the winner in this category will probably get the nod.
JUDGE-'MEANT' DAY?: At the end of the first bout, there was a huge outcry from fans who felt Kovalev did enough to receive the decision, yet didn't get it. The strong 2nd half by Ward closed the gap, but many in the end still felt it wasn't enough. Regardless of what Ward plans to do differently tonight, many feel the judges will approach the bout with more caution, as it relates to giving him close rounds, to prevent the backlash from the last bout. When the final bell rings and the headlines go to print around the world, will fans get the right decision this time? Or will they get the decision judges "meant" to serve us, as a correction for the one last November which many felt was wrong?
JONES/TARVER SEQUEL?: While Andre Ward is no Roy Jones Jr., and Sergey Kovalev is no Antonio Tarver, the parallels in their rematches speak loud and clear. In the case of Jones, his first bout with Tarver proved to us that he was no longer unbeatable, as the Pensacola, Florida native had to gut out a hard fought effort to steal victory from the jaws of defeat. For Ward, his victory against Kovalev was also hard fought, although he actually touched the deck (which Jones didn't do). As we know, the rematch was a bout that changed the legacy of Roy Jones Jr., forever. Tonight this reality will lurk deep in the back of the mind of Ward who knows that all it takes is "one shot". Will he remain calm enough to execute again? Or does this painful reality strike?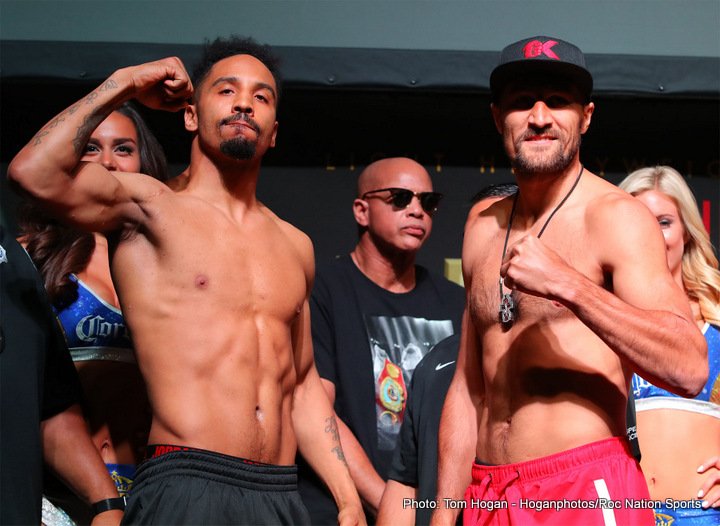 OFFICIAL PREDICTION (UPSET BAROMETER – 1 of 5)
It's been 7 months since their last bout, but when the bell rings fans can expect to see a continuation of what we saw before. Ward will enter the ring with more knowledge of the man in front of him. Kovalev will have more knowledge of the man in front of him. In situations like this where two men know one another as well as two opponents can, it comes down to two things: Which fighter is skilled enough to improve on their initial bout?; and which fighter has the higher probability of stopping the bout regardless of which one is the better fighter? Just like this equation is a 50/50 scenario, so is this bout. Ward will be much sharper and ready, but Kovalev can get it done with one punch. As always, fans can expect the cream to rise to the top like it always does. Ward's consistent execution will lead him down the path of another slim call.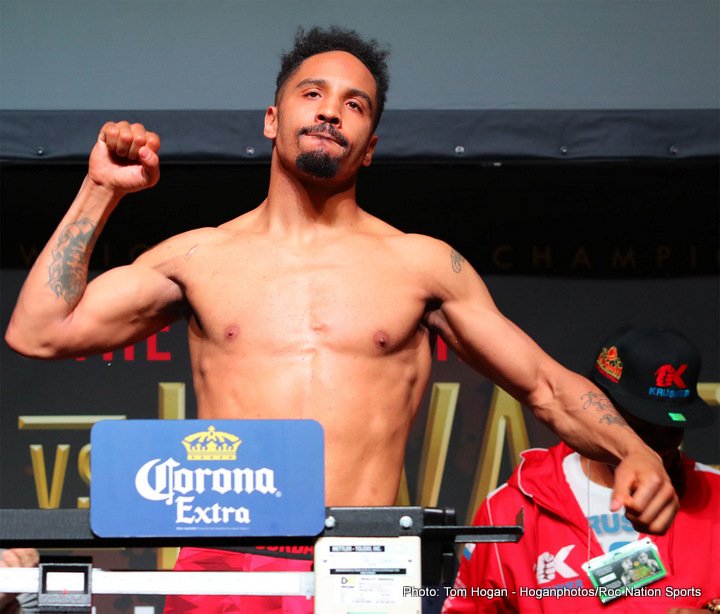 ANDRE WARD – UNANIMOUS DECISION / UPSET BAROMETER PEAKS AT 5 of 5, AS KOVALEV'S POWER WILL KEEP HIS CHANCES ALIVE
(Vivek "Vito" Wallace can be reached at 754.307.7747. He can also be reached at Wallace@eastsideboxing.com, and Facebook – "Left-Hook Lounge" Boxing Page)