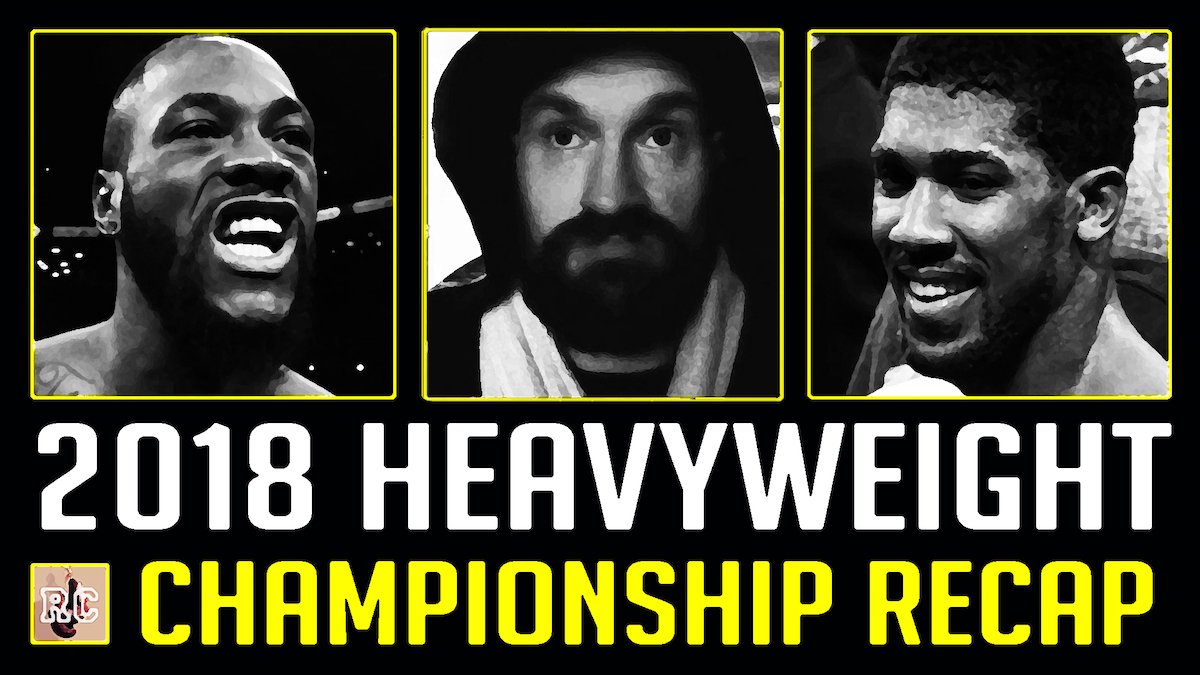 2018 began with four undefeated boxers, all of whom had various claims to being called heavyweight champion – Anthony Joshua, Deontay Wilder, Tyson Fury, and Joseph Parker. But before the year ends, that number should be reduced to just two. 2018 has turned out to be an outstanding year for heavyweight championship fights, and things are perfectly shaping up so that amazingly 2019 might be even better.
Indeed these are very exciting times for fans of heavyweight boxing, as the division is hotter and more interesting than it has been in years, if not in decades. There have been a slew of high quality heavyweight fights involving the best of the best in boxing's marquee weight class.
In March, Deontay Wilder scored an impressive and dramatic KO victory over the highly regarded undefeated contender Luis Ortiz. It was a gutsy effort from Wilder that saw the WBC champion overcome adversity.
Fury made his long awaited return to the squared circle, and he has two victories this year, beating Sefer Seferi in June, and Francesco Pianeta in August. Fury has cut a lot of weight, he seems committed to his efforts, and he still has a rightful claim as the legitimate lineal heavyweight champion.
Joshua also has two wins this year In March, he won a workmanlike decision in a unification bout against Joseph Parker, and just this past Saturday, Joshua scored an impressive dramatic KO win against the highly regarded Alexander Povetkin. Joshua is the reigning unified WBA/IBF/WBO champion.
And now next up, on December 1, fans can look forward to an epic showdown between Wilder and Fury, with hopes that the winner will eventually face Joshua next year. 2018 has simply been an amazing year for heavyweight championship boxing.
This edition of Rummy's Corner provides a brief recap of the aforementioned championship prize fights, while also taking a quick look to the future. For one man's opinion on the current heavyweight landscape, please watch and enjoy the video!