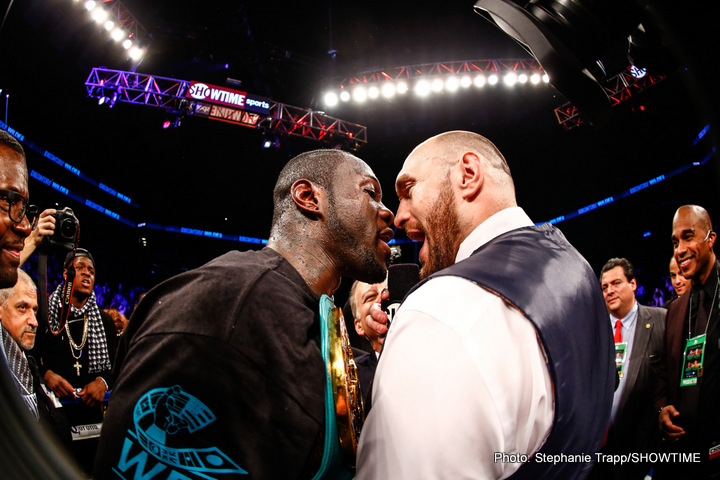 The last 12 months have undeniably been great ones for British boxing. Going back to last September up to the present day, the world has seen some terrific performances from British fighters both at home and abroad. And next week sees the prestigious British Boxing Board of Control's annual awards dinner. There is stiff competition this year as far as who will lift the British Fighter of The Year trophy.
Fighters like Carl Frampton, Anthony Joshua, Anthony Crolla, James DeGale, Jamie McDonnell and Tony Bellew are all in the running to pick up the gong. But veteran writer Colin Hart, writing in The Sun, says one man stands head and shoulders above the rest as far as being worthy of the award: heavyweight king Tyson Fury.
Hart writes how, despite the controversy and hot water Fury often gets himself into, he would definitely vote for the unbeaten giant. Still, Hart – who has been around boxing for decades – asks, with sarcasm, if Fury will "even bother to turn up" to the awards dinner in London.
Frampton would get my vote (for what it's worth) and IBF heavyweight boss Joshua is certain to get many votes. But Hart makes a great case for Fury (who of course has not boxed since his massive win over Wladimir Klitschko last November) – what Fury achieved in defeating such a dominant, long reigning champion, in his adopted homeland, was truly special.
Let's see if Fury gets the award, and if he does turn up to collect it if he does win.